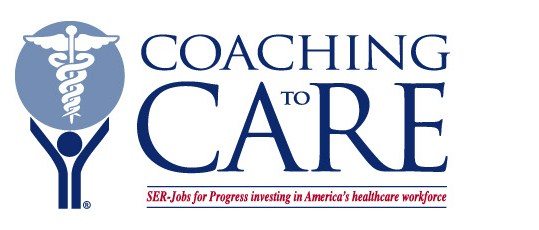 Program Overview
SER National's Coaching to Care initiative uses technological tools and a personalized coaching approach to facilitate career exploration in the healthcare industry. Coaching to Care offers unemployed and underemployed individuals the ability to discover, prepare for and obtain employment in healthcare occupations using comprehensive career enhancement software, web-based educational resources and one-on-one career coaching.
A partner of SER National, The Virtual Career Network (VCN) is your one-stop online resource for everything you'll need to begin a career in healthcare.
Please click the button to the right and start your path to an exciting healthcare career today.
Did You Know?
The Healthcare Industry is projected to grow by 48% between 2000 and 2016, however this is not limited to doctors and nurses; the majority of the growth is expected in healthcare support occupations such as physical therapists, medical social workers and home health care aides.
The Healthcare Industry is among the fastest-growing industries in the U.S. economy. Between Now and the year 2014 the Healthcare Industry will be the leader in new job creations and top wage earners, generating about 3.6 million in wages.
The Healthcare Industry has been among the leading contributors to overall job growth during the recession, adding 428,000 jobs from December 2007 to June 2009 and still continues to grow at a steady rate.
Coaching to Care Celebrity PSA Videos