What is SER MUJER?
SER MUJER provides the opportunity for minority females to empower themselves via entrepreneurship training and development.
In 2014, SER implemented a national women's entrepreneurship program entitled SER Mastering and Understanding Jobs and Entrepreneurship Relationships (SER MUJER) to encourage and support aspiring women entrepreneurs in Dallas/Fort Worth and through its affiliates nationwide.
SER MUJER provides the opportunity for minority females to empower themselves via entrepreneurship training and development. We do so in a small setting, providing the environment to explore business ideas and the opportunity to put these ideas into action.
The fastest growing entrepreneurial segments in the county are Hispanic and African American women. Minority business ownership brings to our communities increased employment and revenues, but more importantly a sense of pride within our communities. The objective of the SER MUJER program is to identify and develop minority female entrepreneurs whose businesses will be an economic partner in their community.
SER MUJER provides the following technical assistance and support services:
Entrepreneurship and business development (entrepreneurship models, financial and risk management, tax planning, funding opportunities, selling, and succession)
Empowerment activities (presentations from role models and a discussion of challenges and opportunities in the world of entrepreneurs)
Financial literacy (credit, budgeting, banking, investing, and insurance)
Post-program Support Services (Small Business Support Group, access to advanced training and workshops on marketing, business plan development, applying for a loan)
Business case management (assistance formally registering a business, creating a business plan, business licenses/permits, financial planning, business banking, taxes, and hiring and retaining employees)
SER MUJER Training Modules
Entrepreneurship
An entrepreneur is an individual who creates and/or invests in one or more businesses. Women can take charge of their professional growth and development in order to own and manage their business.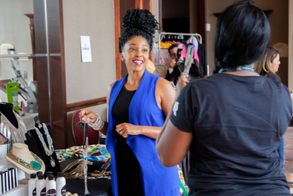 Marketing
To be successful, men and women business owners must ensure they have a strong grasp of marketing fundamentals and marketing strategies that will help ensure continued growth for their enterprise.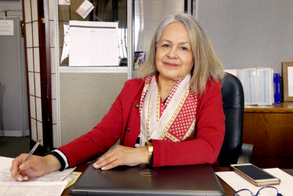 Loans
Access to financial capital is key to any businesses seeking to grow. From funding expansion to hiring new employees, men and women require business loans to help their enterprises succeed.
SER National Weekly Webinars
We offer weekly webinars to provide entrepreneurs the opportunity to learn something new each week. Check out our SER National YouTube Channel to see our latest webinar and make sure to register for each weekly webinar on Thursdays at 2:00 pm CT.
Starr Craft
Vintage
Starr Boutique
"SER MUJER has affirmed in me to try things I might not initially think I can do. Often in life, things turn out even better than we could have imagined as a finished product." 
Read Starr's complete testimonial here. 
Yesenia Montenegro
Divinity Light
"SER MUJER took a worry off my shoulders and allowed me to focus on my priorities. Essentially, they said, give it to us and let SER MUJER help make your dream grow and flourish."
Read Yesenia's complete testimonial here. 
Ingrid Rivera
Alma Essence
"When a person wants to start off on the right foot and do things professionally, the best option is SER MUJER. Their personnel is highly qualified; they know-how to draw together other successful women."
Read Ingrid's complete testimonial here. 
Our program has empowered over 12,000 women to take charge of their lives and start their own businesses. Watch some of our participants share their stories on how they became entrepreneurs and what resources we provide to all female entrepreneurs!