Create Your Business Plan
A Business Plan is critical to the success of your business venture. It's your roadmap, projecting your plans, objectives, milestones, revenue projections, and the assets and strategies to achieve them. This course provides the tools you need to create an effective Business Plan to successfully inform and guide your decision-making.
Lesson 1 (1+Hour)
Create Your Business Plan
A Business Plan is critical to the success of your business venture. It's your roadmap, projecting your plans, objectives, milestones, revenue projections, and the assets and strategies to achieve them. This course provides the tools you need to create an effective Business Plan to successfully inform and guide your decision-making.
Executive Summary
The executive summary is often considered the most important section of a business plan. This section briefly tells your reader where your company is, where you want to take it, and why your business idea will be successful. If you are seeking financing, the executive summary is also your first opportunity to grab a potential investor's interest.
TIP: The executive summary should highlight the strengths of your overall plan and therefore be the last section you write. However, it usually appears first in your business plan document.
What to Include in Your Executive Summary
TIP: Below are several key points that your executive summary should include based on the stage of your business.
If You Are an Established Business
If you are an established business, be sure to include the following information:
The Mission Statement – This explains what your business is all about. It should be between several sentences and a paragraph.
Company Information – Include a short statement that covers when your business was formed, the names of the founders and their roles, your number of employees, and your business location(s).
Growth Highlights – Include examples of company growth, such as financial or market highlights (for example, "XYZ Firm increased profit margins and market share year-over-year since its foundation). Graphs and charts can be helpful in this section.
Your Products/Services – Briefly describe the products or services you provide.
Financial Information – If you are seeking financing, include any information about your current bank and investors.
Summarize future plans – Explain where you would like to take your business.
TIP: With the exception of the mission statement, all of the information in the executive summary should be covered in a concise fashion and kept to one page. The executive summary is the first part of your business plan many people will see, so each word should count.

If You Are a Startup or New BusinessTIP: If you are just starting a business, you won't have as much information as an established company. Instead, focus on your experience and background as well as the decisions that led you to start this particular enterprise.
Demonstrate that you have done thorough market analysis. Include information about a need or gap in your target market, and how your particular solutions can fill it. Convince the reader that you can succeed in your target market, then address your future plans.
TIP: Remember, your Executive Summary will be the last thing you write. So the first section of the business plan that you will tackle is the Company Description section.
Company Description
TIP: This section of your business plan provides a high-level review of the different elements of your business. This is akin to an extended elevator pitch and can help readers and potential investors quickly understand the goal of your business and its unique proposition.
What to Include in Your Company Description
Describe the nature of your business and list the marketplace needs that you are trying to satisfy.
Explain how your products and services meet these needs.
List the specific consumers, organizations or businesses that your company serves or will serve.
Explain the competitive advantages that you believe will make your business a success such as your location, expert personnel, efficient operations, or ability to bring value to your customers.
Next, you'll need to move on to the Market Analysis section of your plan.
Market Analysis
TIP: The market analysis section of your business plan should illustrate your industry and market knowledge as well as any of your research findings and conclusions. This section is usually presented after the company description.
What to Include in Your Market Analysis
Industry Description and Outlook – Describe your industry, including its current size and historic growth rate as well as other trends and characteristics (e.g., life cycle stage, projected growth rate). Next, list the major customer groups within your industry.
Information About Your Target Market – Narrow your target market to a manageable size. Many businesses make the mistake of trying to appeal to too many target markets. Research and include the following information about your market:
Distinguishing characteristics – What are the critical needs of your potential customers? Are those needs being met?  What are the demographics of the group and where are they located? Are there any seasonal or cyclical purchasing trends that may impact your business?
Size of the primary target market – In addition to the size of your market, what data can you include about the annual purchases your market makes in your industry? What is the forecasted market growth for this group? For more information, see our market research guide for tips and free government resources that can help you build a market profile.
How much market share can you gain? – What is the market share percentage and number of customers you expect to obtain in a defined geographic area? Explain the logic behind your calculation.
Pricing and gross margin targets – Define your pricing structure, gross margin levels, and any discount that you plan to use.
TIP: When you include information about any of the market tests or research studies you have completed, be sure to focus only on the results of these tests. Any other details should be included in the appendix.
Competitive Analysis
TIP: Your competitive analysis should identify your competition by product line or service and market segment.
Assess the following characteristics of the competitive landscape:
Market share
Strengths and weaknesses
How important is your target market to your competitors?
Are there any barriers that may hinder you as you enter the market?
What is your window of opportunity to enter the market?
Are there any indirect or secondary competitors who may impact your success?
What barriers to market are there (e.g., changing technology, high investment cost, lack of quality personnel)?
Regulatory Restrictions
Include any customer or governmental regulatory requirements affecting your business, and how you'll comply. Also, cite any operational or cost impact the compliance process will have on your business.
Once you've completed this section, you can move on to the Organization & Management section of your business plan.
Entrepreneurship
An entrepreneur is an individual who creates and/or invests in one or more businesses. Women can take charge of their professional growth and development in order to own and manage their business.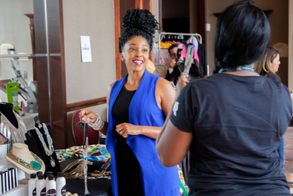 Marketing
To be successful, men and women business owners must ensure they have a strong grasp of marketing fundamentals and marketing strategies that will help ensure continued growth for their enterprise.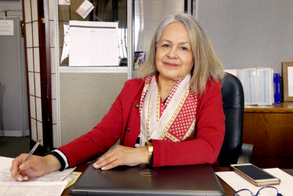 Loans
Access to financial capital is key to any businesses seeking to grow. From funding expansion to hiring new employees, men and women require business loans to help their enterprises succeed.