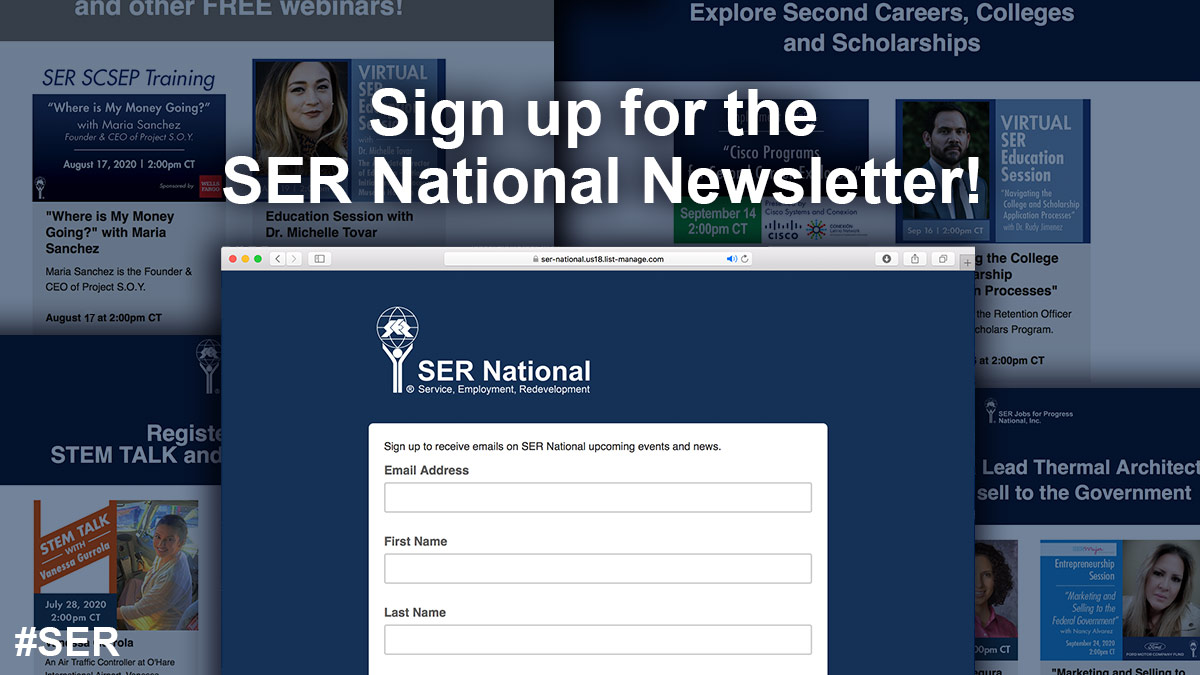 About SER
SER National is in its seventeenth year of operating the Senior Community Service Employment Program (SCSEP) for the U.S. Department of Labor. SER SCSEP provides training opportunities for over 3,500 seniors, aged 55 years and older who have low employment skills in eight states across the country. SCSEP helps train or retrain seniors for employment, primarily in the nonprofit sector. Participants come from all walks of life, have diverse work experiences and possess various levels of education. SER National has helped job seekers with the training necessary to land jobs in the retail industry through its One Job at a Time program. Participants attained GEDs, others received National Retail Federation (NRF) Customer Service Certification, aNational Work Readiness Credential (NWRC) and/or are successfully placed in jobs and employed.
Early Head Start
SER National offers an Early Head Start (EHS) program to 72 children ages 0 to 3 in Dallas County. The SER EHS program provides access to innovative, high-quality, culturally relevant and comprehensive services to low-income infants and toddlers, and their families, including children with disabilities.
STEM
SER National offers STEM training to youth in the Dallas-Fort Worth area.
SER has partnered with Ford Fund who helps improve our student's aptitude for science, technology, engineering and mathematics in the STEM program.
SER MUJER
SER National offers the SER MUJER program. A program that has helped women with entrepreneurial dreams achieve those dreams. The program provides the opportunity for women to empower themselves via entrepreneurship training and development, with a particular emphasis on Latinas and women of color.