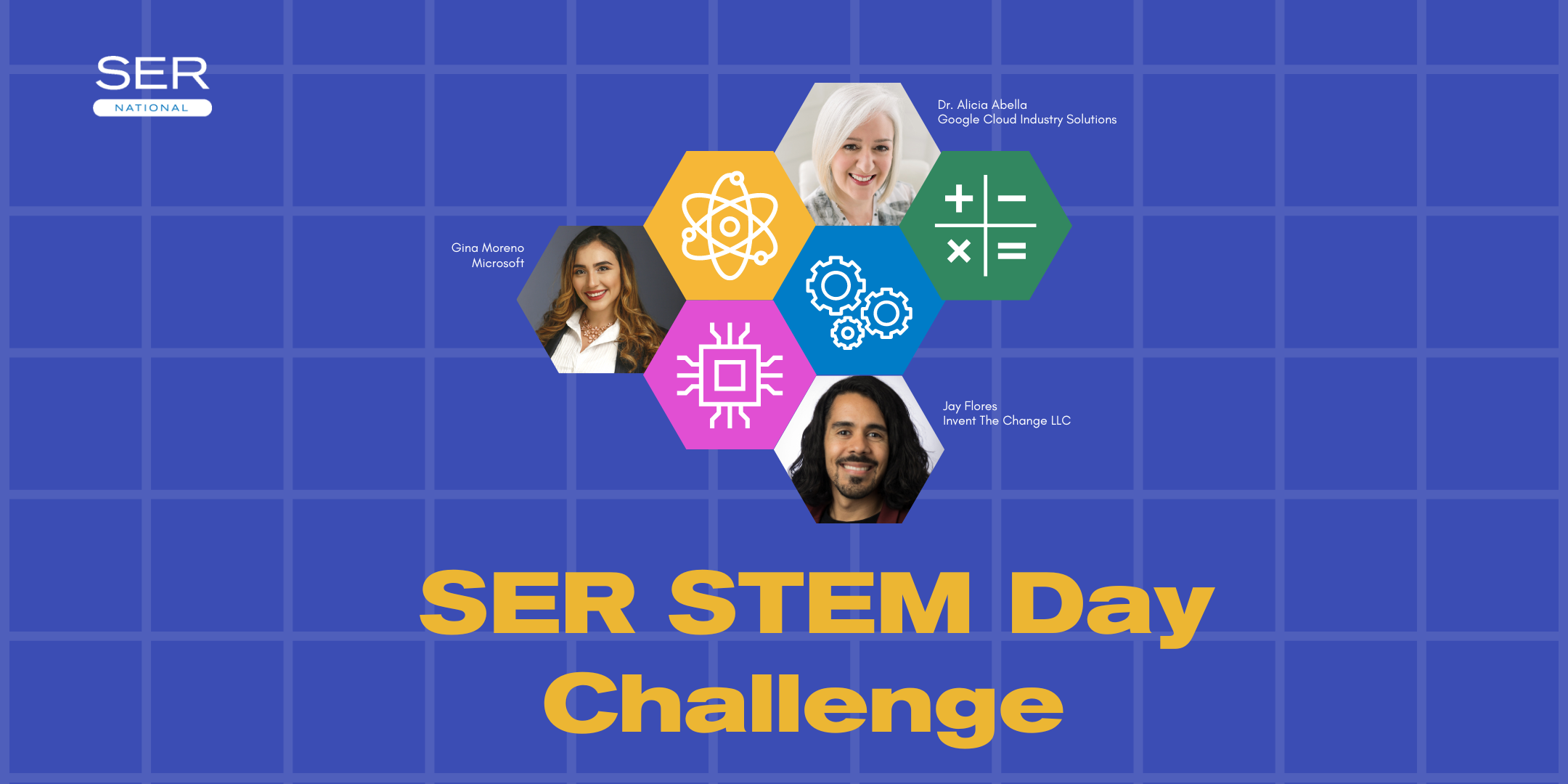 Dear SER STEM Day Students:
PROJECT GUIDELINES ARE AS FOLLOWS:
Only 6-12 grade students (girls and boys) are eligible to participate
The project must be done by yourself, independently (no team or class submissions)
Use materials found at home from the list
Submit the completed project via Google Forms link: https://forms.gle/6tdn9sFXjcktcGjh9
You have to fill out the form and upload a video and a typed document
Using a Word document, word pad, or notebook paper, describe outcomes and draw observations and upload the file
Upload as a short (up to 20 seconds) video
Deadline: Sunday, May 21 at 1:00 p.m. Central Time
Due to the number of students participating, SER Staff cannot address any questions.  Please do your best and submit your project for the judges to review.
Good Luck!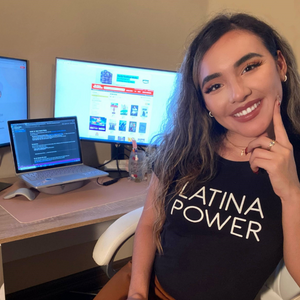 GINA MORENO
Gina Moreno is a First Generation Mexican-American, who is the first one in her family to graduate college. In her journey to become a Program Manager at Microsoft, Gina had the opportunity to work for multiple aerospace & automotive companies (Lockheed Martin, Toyota, Northrop Grumman, Cummins).
Gina holds an Industrial Engineering BS & Systems Engineering MS from UTEP, where she gave her first TED talk Empowering women through STEM & Leadership. "We are all multidimensional and it's time to take up space and sit at the table where decisions are made!"
Gina since then has started sharing her story, lessons, resources, mindset shifts that are helping her heal and thrive in her life as a first gen, gaining her over 85,000 followers across platforms and features in media outlets such as Business Insider, Univision & NBC. Gina's mission is to bring representation to Tech and inspire others to also be the "primeros" (first) to do many things.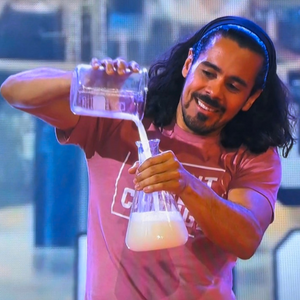 JAY FLORES
Jay Flores is a Global STEM Ambassador, founder of Invent The Change and a star on NBC's American Ninja Warrior! He is the host of PBS's innovation show Make48 and starred on shows for Telemundo and ESPN. Combined he has starred in over 75 episodes of primetime television.
The power of STEM, Jay advocates, can help young girls and boys become super heroes, solve big (and little) problems and contribute their best ideas to improve our planet.
As a Global STEM Ambassador, Jay knows just how important STEM is to the future of the world. He's spreading the word through his energizing presentations and outreach to schools, community groups and industry experts. As a keynote speaker, Jay is masterful in connecting STEM to everyday life and motivating students to become tomorrow's innovators.
Jay holds a bachelor's degree in Mechanical Engineering from the University of Wisconsin – Madison. His high energy and intellect have been recognized by the Society of Hispanic Professional Engineers (SHPE), who elected Jay when he was 19 years old as the youngest voting national board member in SHPE history. He served 5 years on the SHPE national board and has contributed to a wide variety of state, national and global STEM advisory boards.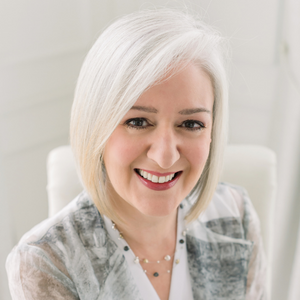 Dr. ALICIA ABELLA
Dr. Alicia Abella is the Managing Director of the Telecom, Media & Entertainment Industry Solutions organization, for Google Cloud leading the North America and Latin America regions. She has responsibility for building the go-to-market approach for Telecom, Media & Entertainment, partnering with the Product, Engineering, and Sales teams to deliver end-to-end
solutions for customers.
Prior to joining Google Cloud, Dr. Abella was VP of the Integrated Systems Engineering and Realization organization of AT&T Labs driving the company's network infrastructure deployments, SDN, Edge, and 5G programs. In her 25 year tenure with AT&T she also led multiple highly technical organizations specializing in cloud computing, software-defined networking, human-computer interaction, mobile services, big data analytics, and Internet of Things.
In 2015, Dr. Abella was named to the list of Top 20 Latinos in Tech by CNET. In 2013, Dr. Abella received Columbia University's Medal of Excellence, an award given each year to an alumnus
or alumna, under 45 years of age, whose record in scholarship, public service, or professional life is outstanding. This is the first time since 1929 –when the award was first given– that Columbia has awarded the medal to an engineer. In 2011, she was selected by President
Obama to be on his Presidential Advisory Commission for Educational Excellence for Hispanics. Also in 2011, she was inducted into the prestigious WITI (Women in Technology
International) Hall of Fame.
Dr. Abella is on the Consumer Technology Association's Board of Industry Leaders and CTA's
Technical Advisory Council. She holds 29 patents. In addition to her technical contributions she
has been a strong advocate in fostering the development of minorities and women in science
and engineering. Dr. Abella received a BS from NYU and an MS and PhD from Columbia
University all in computer science.
Thank you to This Year's Sponsors!