AWS re/Start at SER National
SPECIAL NOTICE REGARDING PROGRAM STATUS
Thank you for your interest in the AWS re/Start program. SER National is an approved AWS collaborating organization committed to delivering a learning experience, providing a pathway to AWS Certification, and supporting learners as they launch their careers.
However, funding for future cohorts is currently pending and classes are not being scheduled at this time. Once funding is secured, program eligibility requirements may be county/region specific. The informational webpage will be updated as details become available at https://ser-national.org/aws-restart/. To locate other AWS collaborating organizations, please visit https://aws.amazon.com/training/restart/.
Again, thank you for your interest in the AWS re/Start at SER National!
Amazon Web Services (AWS) re/Start is a skills development and job training program that prepares learners for cloud computing careers.
AWS re/Start works with approved collaborating organizations, such as SER National, to deliver a learning experience, provide a pathway to AWS Certification, and support learners as they launch their careers in cloud computing.
Course:
AWS Cloud and IT Fundamentals training — Cloud Practitioner Certification
Location:
Currently, this program is offered online.
Program Length:
12 weeks, Monday – Friday, 9 am-5 pm CT
Launch a career in technology with AWS re/Start
AWS re/Start is a free, full-time skills development program to jump-start your career working in cloud computing. Technology background is not required to apply, and the program is focused on unemployed and underemployed individuals.
AWS re/Start and SER National have teamed up to offer this tuition-free, online program. Through scenario-based learning, hands-on labs, and coursework, learners gain the skills they need for an entry-level cloud role. You will learn cloud computing skills and prepare for AWS Cloud Practitioner certification with free access to exams. The program also focuses on professional skills such as adaptive communication, time management, resume building, and interviewing to prepare for employer meetings and interviews. After you graduate, SER National will connect you with our partners to support you in your job search for entry-level roles.
Again, training comes at no cost to the learner. SER National seeks and works with some funding programs, including grants (such as WIOA), scholarships, and other education support programs to cover tuition and other costs.
Please email us at AWS_restart@ser-national.org to learn more.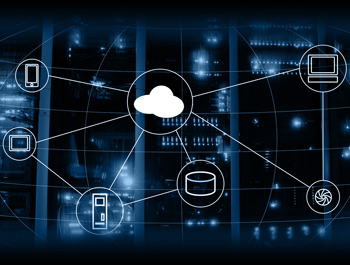 What your journey to the cloud will look like: 
Join a virtual information session
Interview
Orientation
Class begins!
Prepare for interviews and employer meetings
Graduation
Advance your career!
Requirements:
18 years of age or older
Authorized to work in the US
Earned a high school diploma or GED
A resident of the United States
Access to a computer and the internet
What skills will I learn?
Through hands-on interactive sessions, you will learn technical, behavioral, and mindset skills to prepare you to launch a career in the cloud.
Technical Skills
How cloud computing works-AWS Cloud skills
How to use different programming languages
Build skills aligned with AWS Certification – you'll prepare for the AWS Certified Cloud Practitioner Certification
Behavior & Mindset Skills
Effective communication
Problem solving
Teamwork
Time management
Learn more in this video:

Questions? Reach out!
Contact SER National for more information
via email at aws_restart@ser-national.org
AWS re/Start at SER National