SER National Annual Community Day
November 20, 2020 at 11:00 am

–

3:00 pm

In conjunction with the 2020 Annual Conference, SER National is hosting a virtual "Community Day," on Friday, November 20, 2020 over Webex.
Community Day will be focused on STEM (Science, Tech, Engineering, and Mathematics). Students and other community members can experience hands-on interactive activities, hear from STEM leaders and educators, participate in educational workshops, learn about STEM-related careers, and get a chance to win STEM prizes!
Please join us for this very special day dedicated to showcasing STEM opportunities for our youth.
If you have not registered, you can watch Community Day via Facebook Live on our Facebook page or live on our Youtube channel.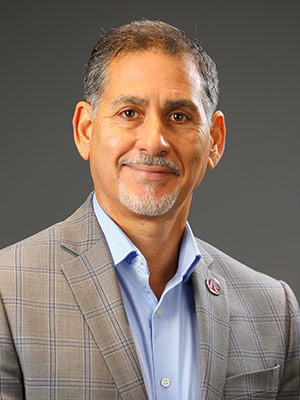 Anthony Lopez
Motivational Speaker
Tony López is an experienced C-Suite and Board executive with a reputation as an inspirational, multicultural and bilingual leader.  A sought-after speaker and expert on leadership and management topics,  López has presented to audiences throughout the globe.  He has a strong track record of success in global president-level leadership positions in publicly traded companies. He is recognized as a strategic thinker and people developer with a proven record for bringing about positive and empowering change while driving breakthrough results.
López holds a bachelor's degree in electrical engineering, a master's degree in engineering management, and is a graduate of the Department of Defense Equal Opportunity Management Institute. He is a member of the Latino Corporate Director's Association and the National Association of Corporate Directors where he holds the Governance Fellow designation.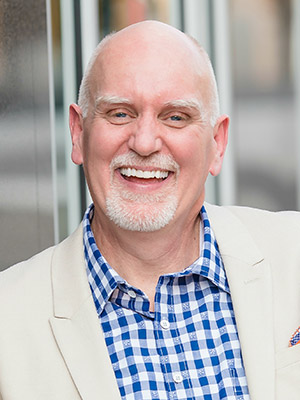 Chester Elton
Motivational Speaker
Chester Elton has spent two decades helping clients engage their employees in organizational strategy, vision and values. In his inspiring talks, Elton provides real solutions for leaders looking to build culture, manage change and drive innovation. His work is supported by research with more than a million working adults across the globe, revealing the proven secrets behind high performance cultures and teams.
In 2020 Global Gurus research organization ranked Chester #4 among the world's top leadership experts and #2 among the world's top organizational culture experts. The Employee Engagement Awards 2020 named him a Top 101 Global Employee Engagement Influencer; and Engagedly named him Top HR Influencer of 2020.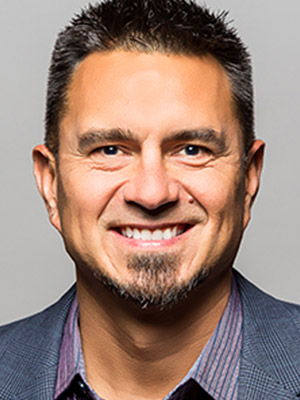 D.J. Vanas
Member of the Odawa Nation
Decorated Former USAF Officer
D.J. Eagle Bear Vanas is the perfect example of the power of the warrior spirit. As a member of the Odawa Nation of Michigan, he was born to impoverished teenage parents. From sleeping in a drawer for the first three months of his life to becoming a U.S. Air Force officer, a world-renowned motivational speaker and best-selling author, he has seen firsthand what can happen if you work hard and dedicate yourself to a cause.
Vanas holds a Bachelor of Science from the U.S. Air Force Academy and a Master of Science from the University of Southern California. In addition, he has served on the Board of Directors on the National Board of Certified Counselors. D.J. is the president and owner of Native Discovery Inc. and was featured on the PBS Special, The Warrior Tradition.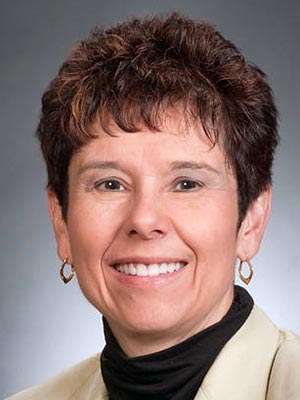 Dr. Marla E. Pérez-Davis​
Director, National Aeronautics and Space Administration
John H. Glenn Research Center
Dr. Marla E. Pérez-Davis serves as the director of the National Aeronautics and Space Administration's John H. Glenn Research Center in Cleveland. In this position, she is responsible for planning, organizing and directing required activities to accomplish the missions assigned to the center. Previously, she served as deputy director of the Research and Engineering Directorate, director of the Aeronautics Research Office, chief of the Project Liaison and Integration Office, and chief of the Electrochemistry Branch. While she was chief of the Electrochemistry Branch at Glenn, she facilitated the strengthening of energy storage and power competencies as well as the establishment of new partnerships in support of NASA missions.
Pérez-Davis, a native of Puerto Rico, earned her Bachelor of Science from the University of Puerto Rico; a Master of Science degree from the University of Toledo and a doctoral degree from Case Western Reserve University in Chemical Engineering. In 2006, she completed NASA's Senior Executive Service Candidate Development Program and the Office of Personnel Management Program.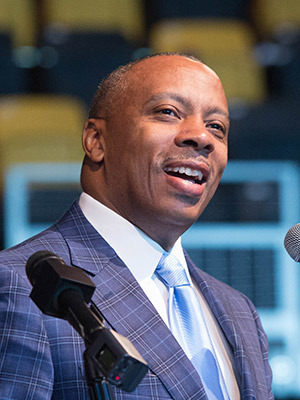 Dr. Calvin Mackie
STEM NOLA CEO
Dr. Calvin Mackie is an award-winning mentor, inventor, author, former engineering professor, internationally renowned speaker and successful entrepreneur. He is the founder of STEM NOLA, a non-profit organization founded to expose, inspire and engage communities about the opportunities in STEM.
Dr. Mackie struggled with his grades in high school and had to take remedial classes at Morehouse College prior to pursuing his bachelor's degree. After completing those classes, he graduated from Morehouse College in 1990 and was simultaneously awarded a BS in Mechanical Engineering from Georgia Tech. After that, he earned his master's degree and Ph.D. in Mechanical Engineering in 1996 from Georgia Tech.
By registering for these events you are automatically signing up for our weekly newsletter. You can opt out of the email at any time.