Community Day
May 21, 2021 at 11:00 am

–

3:00 pm

Community Day will be held on May 21, 2021 from 11:00am – 3:00pm CT over Webex.
This year's Community Day will include inspiring and educational speakers!
SER National looks forward to welcoming partners from all across the country to this important gathering.
 
Friday – May 21, 2021
11:00 AM CT
STEM Presentation
Dr. Alicia Abella, Google
12:00 PM CT
Motivational Speaker
José Hernández, Astronaut (retired)
1:00 PM CT
STEM Presentation
Dr. Calvin Mackie, CEO/Founder of STEM NOLA
2:00 PM CT
STEM Activity and Competition
STEM NOLA Staff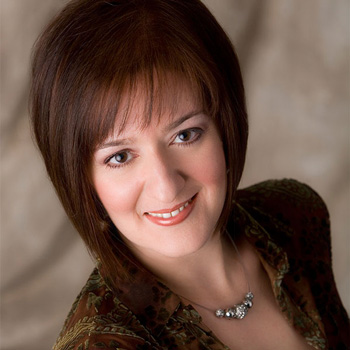 Dr. Alicia Abella
Managing Director, Telecom, Media & Entertainment Industry Solutions,
Google
Dr. Alicia Abella is the Managing Director, Telecom, Media & Entertainment (TME) Industry Solutions, for Google Cloud leading the North America and Latin America regions. She has responsibility for building the go-to-market approach for TME, partnering with the Product, Engineering, and Sales teams to deliver end-to-end solutions for Telecom customers. Prior to joining Google Cloud, Dr. Abella was VP of the Integrated Systems Engineering and Realization organization of AT&T Labs driving the company's network infrastructure deployments, SDN, Edge, and 5G programs. In her 25 year tenure with AT&T she also led multiple highly technical organizations specializing in cloud computing, software-defined networking, human-computer interaction, mobile services, big data analytics, and Internet of Things.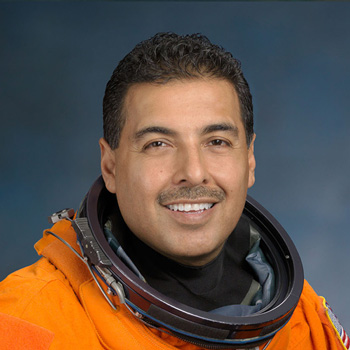 José Hernández
Astronaut (Retired)
José M. Hernández is the first migrant farmworker to become a NASA astronaut. Born into a migrant farm working family from Mexico, José wanted to fly in space ever since he heard that the first Hispanic-American, Franklin Chang-Diaz, had been selected for the Astronaut Corps.
Hernandez attended the University of the Pacific in Stockton, where he earned a degree in electrical engineering. He was then awarded a full scholarship to the graduate program at the University of California in Santa Barbara, where he continued his engineering studies. In 1987, he accepted a full-time job with Lawrence Livermore National Laboratory. While at Lawrence Livermore, Hernandez worked on signal and image processing applications in radar imaging, computed tomography, and acoustic imaging. Later in his career, Hernandez worked on developing quantitative x-ray film imaging analysis techniques for the x-ray laser program. Hernandez applied these techniques in the medical physics arena and co-developed the first full-field digital mammography imaging system. This system has proven useful for detecting breast cancer at an earlier stage than present film/screen mammography techniques. He has also worked in the international arena where he represented Lawrence Livermore and the U.S. Department of Energy on Russian nuclear non-proliferation issues.
After several applications to the astronaut program, José was selected as part of the 19th class of U.S. Astronauts in 2004. On August 28, 2009, José was assigned to the STSe128 Space Shuttle Discovery mission as the flight engineer. He realized his dream of reaching for the stars came true as he blasted off into space on a 14 day mission to the International Space Station.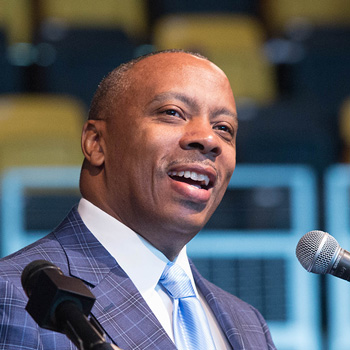 Dr. Calvin Mackie
CEO,
STEM NOLA
Dr. Calvin Mackie is an award-winning mentor, inventor, author, former engineering professor, internationally renowned speaker and successful entrepreneur. He is the founder of STEM NOLA, a non-profit organization founded to expose, inspire and engage communities about the opportunities in STEM.
Dr. Mackie struggled with his grades in high school and had to take remedial classes at Morehouse College prior to pursuing his bachelor's degree. After completing those classes, he graduated from Morehouse College in 1990 and was simultaneously awarded a BS in Mechanical Engineering from Georgia Tech. After that, he earned his master's degree and Ph.D. in Mechanical Engineering in 1996 from Georgia Tech.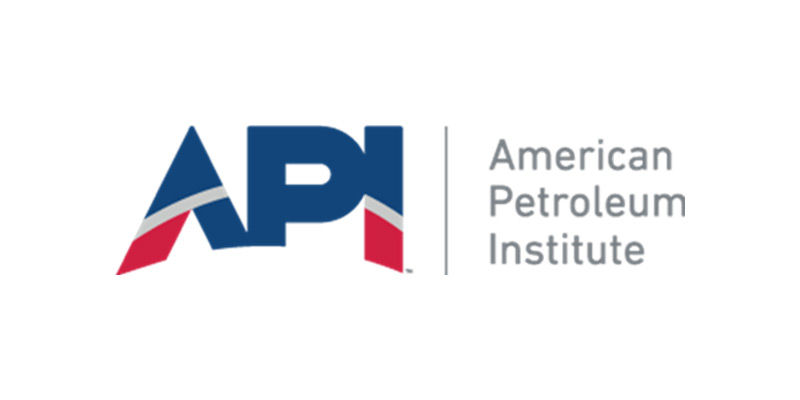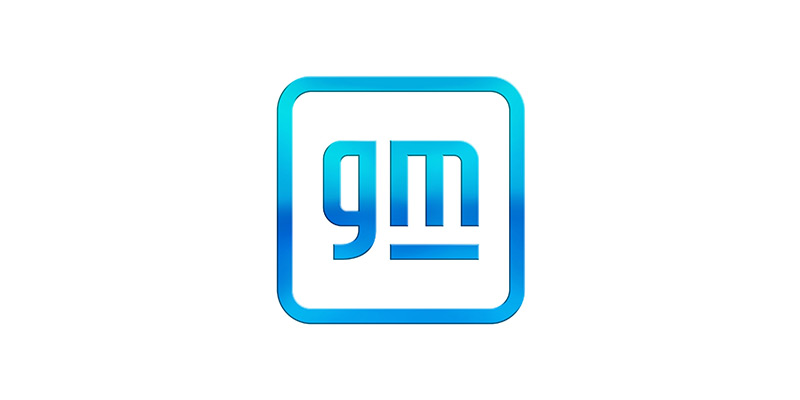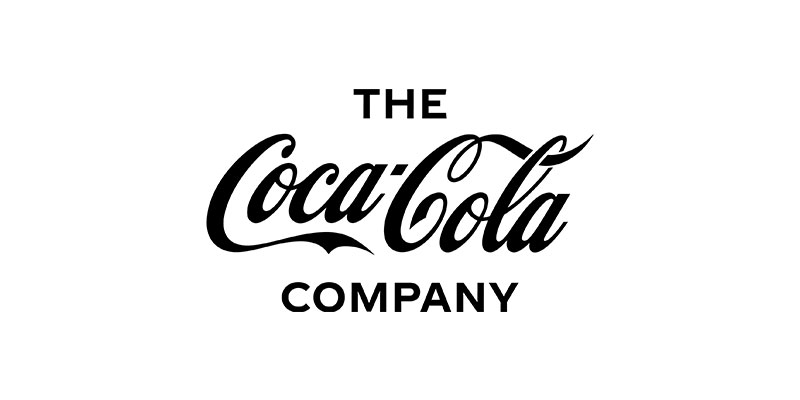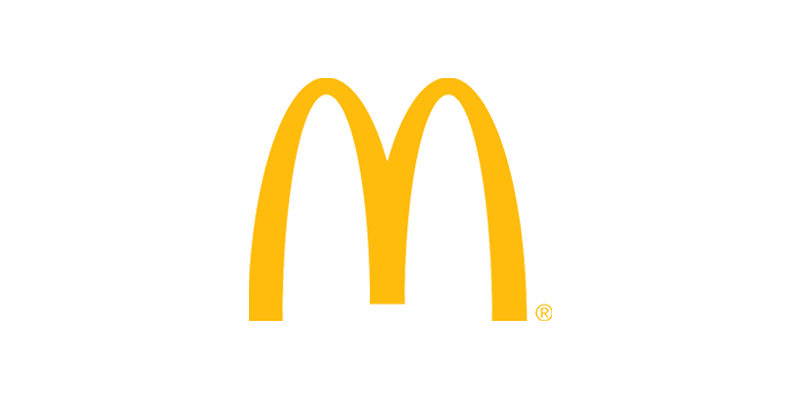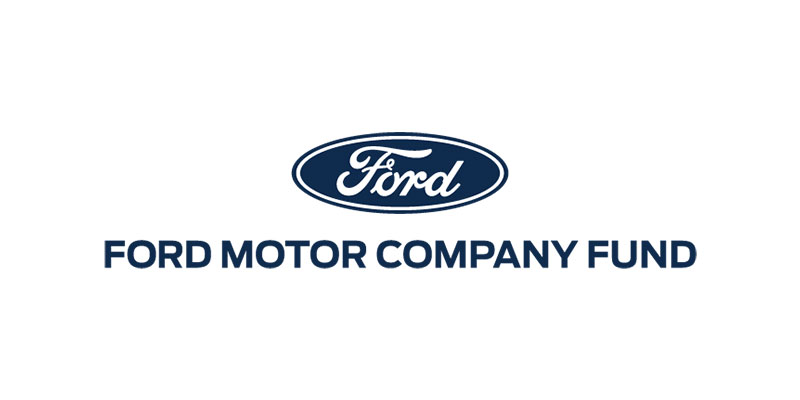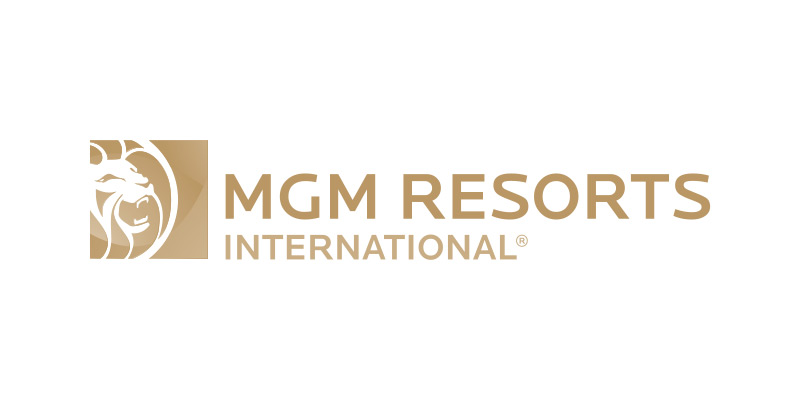 By registering for these events you are automatically signing up for our weekly newsletter. You can opt out of the email at any time.