56th SER National Annual Conference
November 18, 2020 at 11:00 am

–

November 19, 2020 at 3:00 pm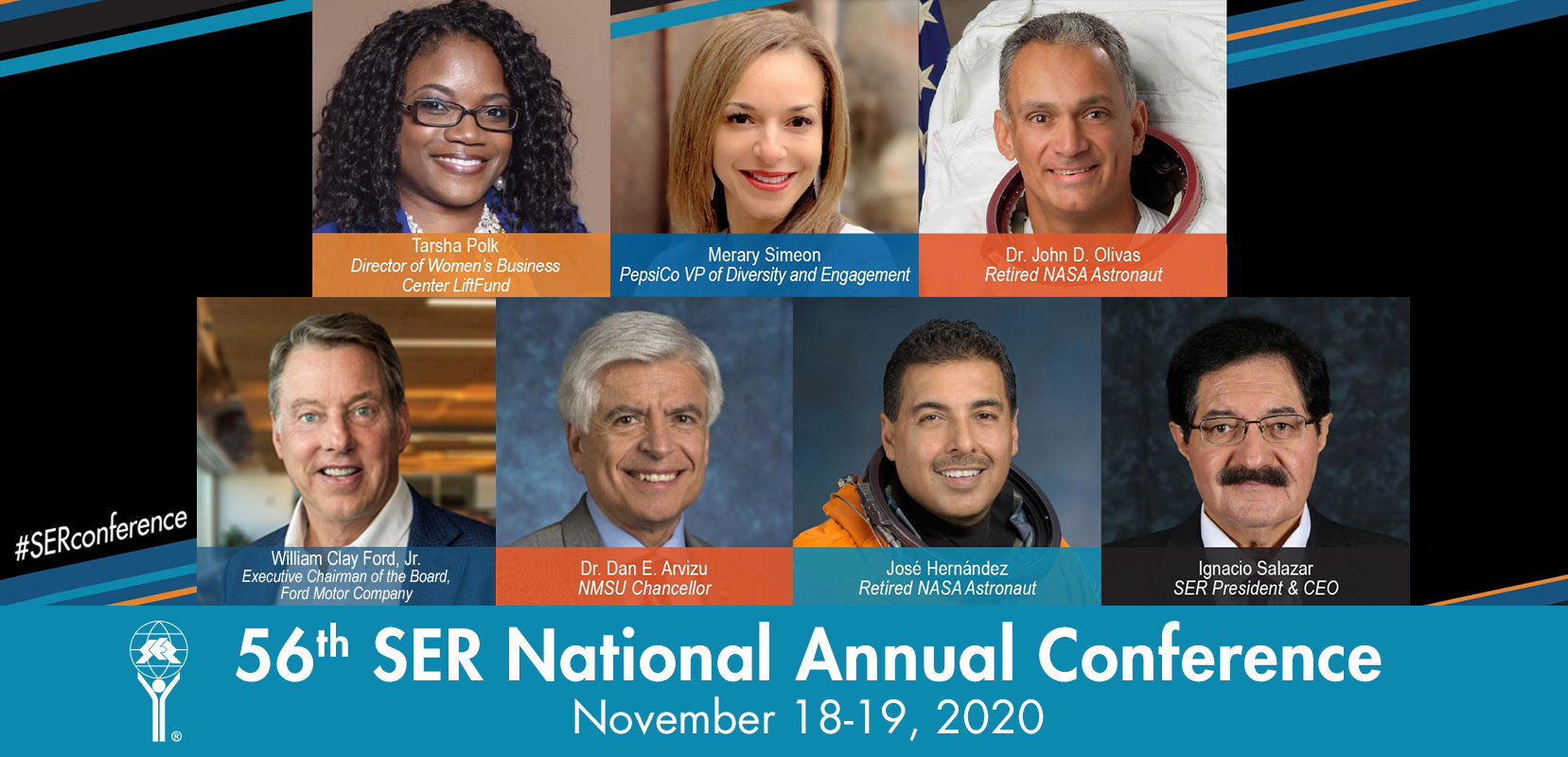 The 56th SER National Annual Conference will be held on November 18th and 19th on Webex. This year's conference, entitled "Partnerships for Progress in an Era of Innovation" will include inspiring speakers, educational workshops and training.
Also, as a part of the 2020 Annual Conference, SER National will be hosting Women's Entrepreneurship workshops, which will focus on a wide-range of subjects vital to successful entrepreneurship, including financial literacy, business plans, social media, marketing, loans, and taxes.
SER National looks forward to welcoming partners from all across the country to this important gathering.
Conference Registration
Click on the "Attendee Registration" buttons to register for each day.
Wednesday – November 18, 2020
 
Attendee Registration
11:00 AM – 12:45 PM
Dr. Dan Arvizu – Chancellor NMSU
Ignacio Salazar – SER CEO
José Hernández – Astronaut (ret)
 
1:30 PM – 2:30 PM
Tarsha Polk – Director of the LiftFund DFW Women's Business Center
 
 
 
 
Thursday – November 19, 2020
 
Attendee Registration
11:00 AM – 12:45 PM
William Clay Ford Jr. – Executive Chairman of Ford Motor Company
Ignacio Salazar – SER CEO
John "Danny" Olivas Ph.D., P.E. – Astronaut (ret)
 
1:30 PM – 2:30 PM
Merary Simeon – PepsiCo, Vice President of Diversity & Engagement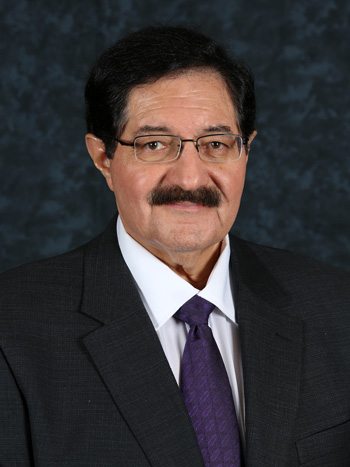 Wednesday, November 18, 2020 & Thursday, November 19, 2020
Ignacio Salazar
SER, President and CEO
Ignacio Salazar serves as President and Chief Executive Officer of SER Jobs for Progress National, Inc., a national network of employment and training providers comprised of affiliates in 24 States, Puerto Rico, and the District of Columbia, providing services to more than one million people annually. Unanimously selected by the SER National Board of Directors to lead the organization in 2001, Mr. Salazar is committed to SER's mission of transforming lives through employment, education, and empowerment.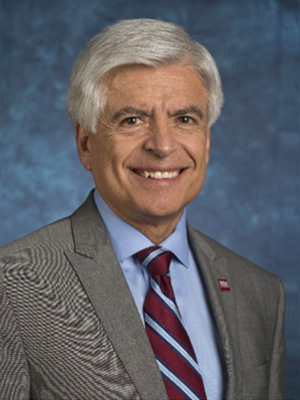 Wednesday, November 18, 2020
Dr. Dan Arvizu
New Mexico State University System, Chancellor
Dr. Dan Arvizu became Chancellor and the 28th Chief Executive of the New Mexico State University System (NMSU) on June 1, 2018.  NMSU is New Mexico's land-grant institution founded in 1888 and is presently one of the nation's foremost Hispanic-serving universities. NMSU is a NASA Space Grant College and is home to the very first Honors College in New Mexico. Dr. Arvizu is the second alumnus and first Hispanic to be hired as the NMSU System Chancellor and Chief Executive. Chancellor Arvizu has set a new vision and strategic direction for the NMSU system that focused on student success and upward mobility, elevating research and creativity, and amplifying outreach and economic development. He previously served in various roles at Emerson Collective including Chief Technology Officer, STEM Evangelist, and Senior Advisor. He also currently serves as a Venture Partner for Sustainability for Ridge-Lane Partners, Ltd. and as a Precourt Institute Energy Scholar at Stanford University.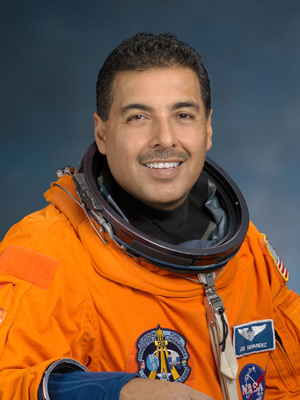 Wednesday, November 18, 2020
José Hernández
Astronaut (Ret.)
José M. Hernández is the first migrant farmworker to become a NASA astronaut. Born into a migrant farm working family from Mexico, José wanted to fly in space ever since he heard that the first Hispanic-American, Franklin Chang-Diaz, had been selected for the Astronaut Corps.
Hernandez attended the University of the Pacific in Stockton, where he earned a degree in electrical engineering. He was then awarded a full scholarship to the graduate program at the University of California in Santa Barbara, where he continued his engineering studies. In 1987, he accepted a full-time job with Lawrence Livermore National Laboratory. While at Lawrence Livermore, Hernandez worked on signal and image processing applications in radar imaging, computed tomography, and acoustic imaging. Later in his career, Hernandez worked on developing quantitative x-ray film imaging analysis techniques for the x-ray laser program. Hernandez applied these techniques in the medical physics arena and co-developed the first full-field digital mammography imaging system. This system has proven useful for detecting breast cancer at an earlier stage than present film/screen mammography techniques. He has also worked in the international arena where he represented Lawrence Livermore and the U.S. Department of Energy on Russian nuclear non-proliferation issues.
After several applications to the astronaut program, José was selected as part of the 19th class of U.S. Astronauts in 2004. On August 28, 2009, José was assigned to the STSe128 Space Shuttle Discovery mission as the flight engineer. He realized his dream of reaching for the stars came true as he blasted off into space on a 14 day mission to the International Space Station.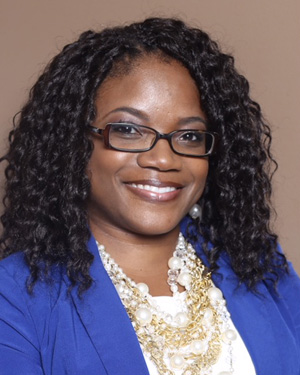 Wednesday, November 18, 2020
Tarsha Polk
LiftFund Dallas Fort Worth Women's Business Center, Director
Tarsha Polk is an experienced professional with over 20 years of combined marketing, sales, corporate training and entrepreneurial expertise. As an entrepreneur, author, business coach and international speaker, she is passionate about empowering others to succeed in business and life.
Tarsha currently serves as the Director of the LiftFund Dallas Fort Worth Women's Business Center. As director, Tarsha provides support and guidance to entrepreneurs seeking to start or grow their businesses, and connect them to additional business and financial resources in their community.
Tarsha is an engage member of the local business community and has received numerous awards including 40 Under 40 in Collin County, Business of the Year from the Collin County Black Chamber of Commerce, Women in the Media Award and the Leadership Award from National Association of Women Business Owners. She is the immediate past-president of NAWBO's Dallas chapter, and currently serves on the Dallas Independent School District's Minority and Women Business Enterprise Advisory Committee. Tarsha lists winning a contract with the National Football League for Super Bowl XLV as her biggest career defining moment to date.
In her free time, she volunteers with organizations helping high school students and military veterans learn about entrepreneurship.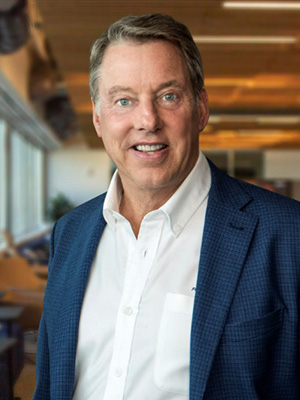 Thursday, November 19, 2020
William Clay Ford, Jr.
Executive Chairman of the Board, Ford Motor Company
As Executive Chairman of Ford Motor Company, William Clay Ford Jr. is leading the company that put the world on wheels into the 21st century. He joined the Board of Directors in 1988 and has been its chairman since January 1999.
Prior to joining the Board of Directors in 1988, he held positions in manufacturing, sales, marketing, product development and finance. In 1999, he became Chairman of the Board of Directors, and served as chief executive officer from 2001 – 2006. During his tenure as CEO he took the company from a $5.5 billion loss to three straight years of profitability. He also played a critical role in stewarding the company through the 2008-2009 economic crisis and to its resurgence as a market leader. 
In 2000, under Bill's leadership, Ford published its first corporate citizenship report outlining the economic, environmental and social impact of company products and operations around the world. In 2004, he led Ford Motor Company's efforts to redevelop the Ford Rouge Center, the world's largest brownfield reclamation project, and transformed it into a model of lean, flexible and environmentally-responsible manufacturing, saving millions of dollars in energy and other costs. Bill championed the Ford Escape Hybrid, the world's first hybrid-electric sport utility vehicle, and has led efforts advance Ford's investments in connected, electrified and autonomous vehicles. In 2018, he championed the acquisition of Michigan Central Station which will be the centerpiece of a new mobility innovation district in Detroit's historic Corktown neighborhood.
Under his leadership the company's philanthropic arm, Ford Motor Company Fund and Community Services, focused its efforts on helping communities, supporting education and improving safety through driving skills training. In 2005 he launched the Ford Volunteer Corps to enhance the efforts of employee volunteers serving communities around the world. In its first ten years, Ford 30,000 volunteers worked on more than 9,000 projects in 40 countries.
Bill's charitable, volunteer and business efforts are highlighted by his commitment to the city of Detroit. As Vice Chairman of the Detroit Lions football team, he led efforts to build a new, environmentally friendly stadium in Detroit – Ford Field. He is a member of various non-profit and for-profit boards including Business Leaders for Michigan and The Henry Ford, a national landmark and American history museum in Dearborn, Michigan. He also is a founding partner of Fontinalis Partners, LLC, a Michigan-based investment firm that acts as a strategic operating partner to transportation infrastructure technology companies.
Bill holds a Master of Science degree in Management from the Massachusetts Institute of Technology and a Bachelor of Arts degree from Princeton University.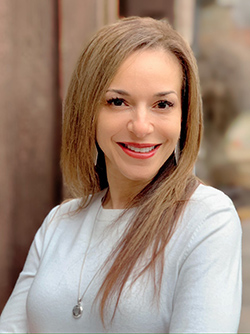 Thursday, November 19, 2020
Merary Simeon
PepsiCo, Vice President of Diversity & Engagement
Merary Simeon is a wife, mother, business owner, board member, ministry volunteer, and proven Human Resources Executive with more than 20 years of experience. While working for various Fortune 100 companies in both North America and Latin America, she's become an expert in Diversity & Inclusion, Talent Management, Leadership Consulting, Culture Change, Executive Coaching, and Public Speaking. Her diverse experiences have equipped her with a deep understanding of the needs and opportunities critical to leaders and associates alike at all levels.
Merary is currently pursuing her doctorate in strategic leadership at Regent University. Merary has a master's degree in Human Resources from Fordham University and a bachelor's degree from the College of Saint Elizabeth. She is a certified Hogan Assessment Coach. She also serves on the Women's Food Service Forum board of the directors and the advisory board of Back on My Feet.
She is a native of Puerto Rico and currently resides in Plano, Texas, with her family. She credits her success to Jesus Christ. "I can do all things through Christ who gives me strength," Philippians 4:13.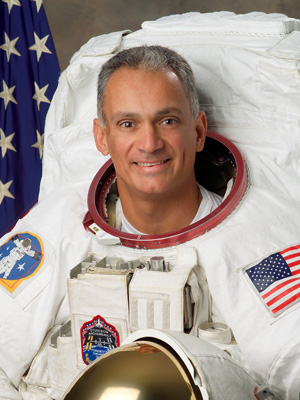 Thursday, November 19, 2020
John "Danny" Olivas
Astronaut, Ph.D., P.E. (Ret.)
Dr. Olivas, a Mission Specialist for NASA for 12 years, worked on technical projects on land, under the ocean and in space. He was a crew member on two space shuttle missions, logging more than 650 hours, 440 earth orbits and 11 million miles in space and participating in five spacewalks totaling 34 hours. In space, he installed critical components into the International Space Station. He also accomplished the first ever spacewalk to repair the shuttle while in orbit, when damaged heat shielding posed a potentially disastrous threat to the shuttle and its crew.
My goal is to bring Mission Assurance "down to earth" to become a process terrestrial companies understand and implement. Most product defects and process failures are the result of error occurring within the larger system in which these products and processes operate. By applying the rigorous approach used in the manned space flight, the "Lessons Learned In Space" provide proof that implementation of a Mission Assurance approach is an effective method to assess and mitigate risk. The approach is comprehensive, yet simple enough, to successfully be deployed in virtually any terrestrial environment; from the medical industry to oil and gas production. Training employees to Think Like an Astronaut™ impacts the bottom line and has proven performance in providing a substantial return on investment.
Currently, Dr. Olivas is the president and driving force behind OMS117,™ a team of veteran scientists, engineers and business people who use Lessons Learned In Space™ to prevent or mitigate catastrophic engineering failures of critical systems and processes that could undermine a mission's success, injure people, or squander assets. Dr. Olivas holds a Ph.D. in mechanical engineering and materials science from Rice University.
By registering for these events you are automatically signing up for our weekly newsletter. You can opt out of the email at any time.