Business Basics 101 with Dr. Cassandra Bradford
December 18, 2021 at 9:00 am

–

11:00 am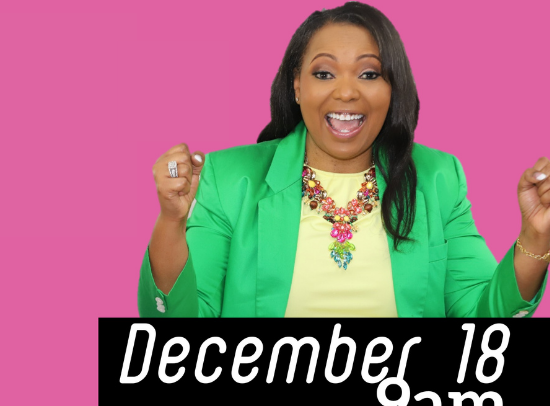 Anyone can start a business and we are here to help! ¡Cualquiera puede iniciar un negocio y estamos aquí para ayudar!
Date & Time:
Sat, December 18, 2021
9:00 AM – 11:00 AM CST
Location:
100 East Royal Lane
Irving, TX 75039


About this Event
The field of business can sound overwhelming but with the right tools and guidance you can be ready to start your own business. Join business consultant, Dr. Cassandra Bradford, as she presents her knowledge and recommendations on how to run a successful business. Dr. Cassandra Bradford is the Lead Sr. Consultant at Genesis Preferred Solutions, a small business consulting and mentoring firm, specializing in business growth, development, and strategic opportunity planning which results in multi-million dollar contracts with Fortune 500 companies and municipalities. Don't miss out on this opportunity and sign up today!
La carrera de los negocios puede parecer abrumador, pero con las herramientas y la orientación adecuadas, puede estar listo para comenzar su propio negocio. Acompañanos a la consultora de negocios, Dra. Cassandra Bradford, mientras presenta sus conocimientos y recomendaciones sobre cómo administrar un negocio exitoso. La Dra. Cassandra Bradford es la consultora principal de Genesis Preferred Solutions, una empresa de asesoría y asesoría para pequeñas empresas, que se especializa en el crecimiento, el desarrollo y la planificación de oportunidades estratégicas de negocios, lo que da como resultado contratos multimillonarios con compañías y municipios de Fortune 500. ¡No pierda esta oportunidad y regístrese hoy!
By registering for these events you are automatically signing up for our weekly newsletter. You can opt out of the email at any time.