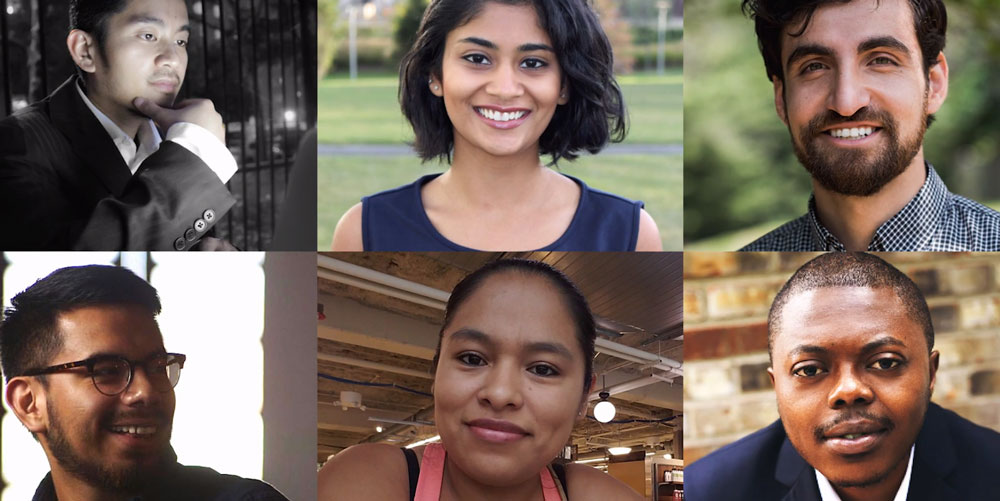 "This grant gave me the confidence to take my business to the next level, to create a space to help others and, most importantly, to grow as a social entrepreneur." — Maria Mendez, Entrepreneurship Fund Grantee
Immigrants Rising's Entrepreneurship Fund provides grants to undocumented entrepreneurs working to create positive social change.
The Fund showcases the talents of undocumented young people and amplifies the positive impact of their work. In 2018, we will award $250,000 in funding through $5,000 to $50,000 one-year grants. Grantees will also be offered support and guidance from professional advisors as well as opportunities to network with other undocumented entrepreneurs.
Six undocumented entrepreneurs have already received grants and support from the Entrepreneurship Fund, previously called the Fund for Undocumented Social Entrepreneurs (FUSE). Read profiles of our Previous Entrepreneurship Fund Grantees.
We welcome proposals for entrepreneurial projects that address a variety of needs, target diverse populations, and employ different strategies. We are open to supporting projects that serve and advocate for undocumented people as well as ones with broader potential impact. Projects can be non-profit or for-profit initiatives—or hybrid projects that include both nonprofit and for-profit components. Most importantly, projects must create positive social change and must be designed and led by undocumented young people.
Applicants must be born outside of the United States and cannot be U.S. Citizens or Lawful Permanent Residents (LPR). Applicants do not need to be eligible for Deferred Action for Childhood Arrivals (DACA) to qualify.
The Fund is made possible with generous support from Chavez Family Foundation; The Grove Foundation; James Gutierrez; Elise Haas, Robert and Colleen Haas; Jeff Hawkins; Jorge Ramos; Unbound Philanthropy; and Elisha Wiesel. Read profiles of our Entrepreneurship Fund Supporters.
Preliminary applications are due October 4, 2018.
Those who want to learn more should reach out directly to Jose Diaz, Entrepreneurship Fellow for Immigrants Rising, at jdiaz@immigrantsrising.org