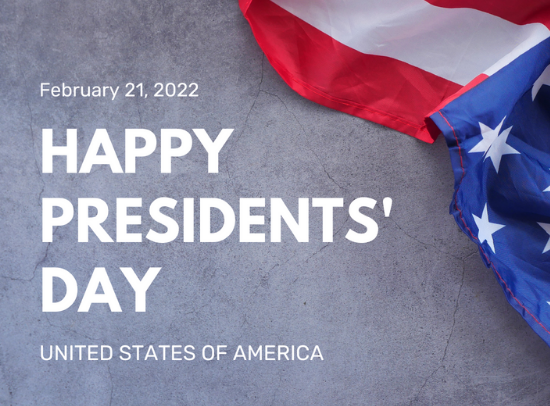 Nation's Service-Employment-Redevelopment Network Reminds Us That George Washington's Life of Public Service Is Still A Lasting Role Model
Irving, TX – SER National is marking Presidents' Day as an opportunity to adopt and share the spirit of servant leadership exemplified by the life of George Washington, our nation's first president. The holiday is observed on the third Monday of February and celebrates the birthday of an American who was willing to lead a fledgling democracy. Yet, he was not a professional politician and worked as a surveyor before volunteering to join the military to fight for freedom and independence.
 "The life of President Washington is one of the enduring examples that still today, 233 years later, demonstrates the courage to accept our civic duty and contribute our God-given talents and skills, even when we do not think we can do so," says Ignacio Salazar, SER National Chief Executive Officer. "What is most remarkable about the life of our first president is that according to historical accounts, Washington could have remained in the family's business and leveraged his aristocratic position to avoid joining the ranks with other soldiers, but he did not do so. Instead, George Washington volunteered three times, and with each of these, he placed his life at risk in serving his country. Then, after fighting as a soldier and military commander, Washington accepted the enormous weight of accepting to serve as our president for another eight years. He left office at 64-years-old, which was a very advanced age at the time. America lost him just three years. He was 67," says Salazar.
The spirit of service to others is one of the cornerstones of SER National and the SER Network of Affiliates. At more than 200 sites throughout the country and Puerto Rico, men and women join together to benefit their communities. They are teaching aspiring entrepreneurs how to start a business. Others are helping seniors learn new job skills or assisting people in earning a high-school equivalency diploma and advancing economically. Or they are providing a head start for preschoolers to have an academic foundation. Since 1964, SER Jobs for Progress has offered these and many other programs to strengthen our country through employment and purposeful activity every day.
"Presidents' Day is an opportunity to ask ourselves what can we do, right in our neighborhoods and our cities?" says Salazar. "Yes, our presidents take on the burden of leading an entire nation, and we can emulate their example by volunteering to help in an area that interests us. Our country's lasting success relies on the contributions of people from all walks of life, backgrounds, and experiences working together, as did Americans in those early, challenging days of President Washington. The place to start is with ourselves and our families, and the time to begin is now," says Salazar.