Centro Latino de San Francisco (CLSF) is a 501(c) non-profit and community-based organization owned and operated by the Latino Community, primarily serving the elderly, and adults with disabilities.  Incorporated in 1986 and located in the heart of the Mission District of San Francisco, CLSF has served the community for over 40 years!

Services we currently provide include:
On-site and home delivered meals serving freshly prepared nutritious meals
ESL (English as a Second Language Classes), Citizenship Classes and Preparation for legal permanent residents.
Free computer classes for seniors and adults with disabilities
Health care advocacy for uninsured participants.
Volunteer recruitment, training and skills development
Information, referrals, and individualized assistance in gaining access to essential government benefits and other available public/private sector services
Group van transportation services for frail and physically challenged individuals
Recreational and educational activities
Cultural celebrations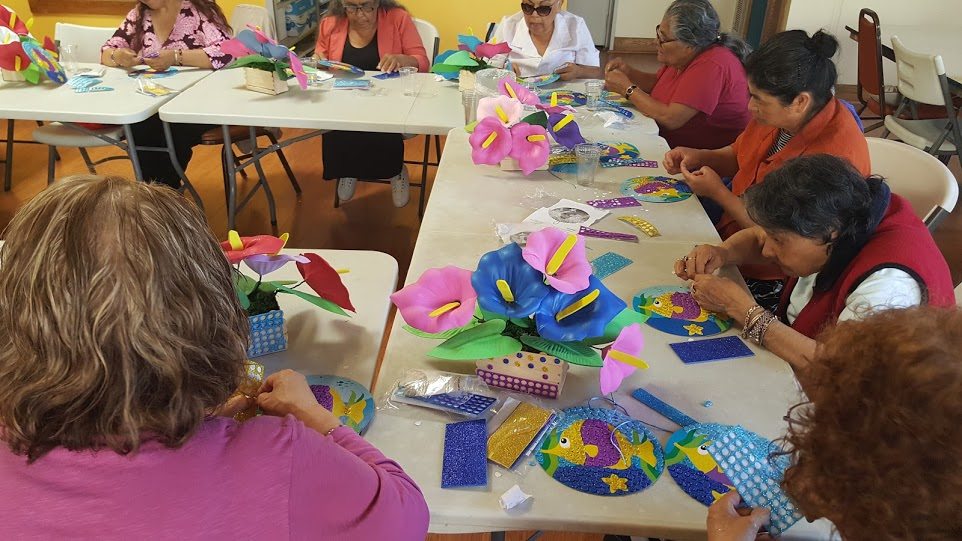 CLSF has both Congregate Meal and Home Delivery Meal programs. Lunches are offered Monday through Friday at our Center, and at two additional congregate meal sites in the Mission District. Hot meals can be delivered Monday through Friday with an additional chilled meal provided for the weekend. All meals served are nutritious, delicious and very popular! They are freshly prepared in-house by expert culinary staff, some of whom have been with the organization since its incorporation.
Since the establishment of the State of California's first amnesty program in 1995, CLSF has provided a naturalization program for legal permanent residents applying for U.S. Citizenship. Today, Centro Latino's comprehensive ESL/Citizenship Programoffers USCIS N-400 Application preparation and submission assistance, as well as ESL/Citizenship classes that help applicants prepare for their USCIS Citizenship interview and examination.
Staff social workers offer supportive services for seniors and people with disabilities, including:
Health care advocacy
Subsidized housing application assistance
Individualized assistance in gaining access to essential government benefits
CLSF operates a paratransit program, which consists of group van service for eligible individuals to nutrition program sites for hot lunches, and to low-cost supermarkets and farmers markets for grocery shopping on a regularly scheduled basis.
Socialization Programs offered at CLSF include an Adult Choir, Computer Literacy Skills Development Classes, Arts & Crafts Club, and Exercise Classes. Find class information and schedules here.
Visit their website to learn more!