[three_fifth]The Neighborhood Association for Inter-Cultural Affairs, Inc., (NAICA) is a designated tax-exempt not-for-profit corporation in New York established under Internal Revenue Code 501(c)(3). The organization has been providing housing intervention and assistance services to residents of the Bronx since 1974. NAICA's mission is to provide culturally and linguistically client-centered housing, legal and social support services that promote self-efficacy and improve the quality of life for individuals and families. NAICA is a multiservice, family-oriented housing and human service agency providing culturally sensitive services to children, youth, seniors, and families.[/three_fifth][two_fifth_last]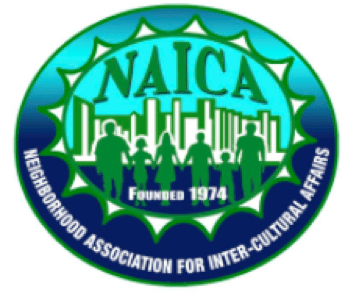 [/two_fifth_last]
The agency's core methods of service include affordable housing development, transitional housing shelters, legal assistance and representation, homeless prevention & stabilization, case management/case work, and community education and development.
NAICA Eviction Prevention Program serves over nine hundred families annually who have been petitioned or are at risk of being evicted. Learn More
NAICA Transitional Housing Programs are homeless shelter for single men and women that provides not only housing but social and career development. Learn More
NAICA has incorporated and developed numerous programs through the state of New York for children, youth, seniors and families. Learn More
To learn more about the Neighborhood Association for Inter-Cultural Affairs, visit their website.