After the long-term ramifications in the Houston area brought on by Hurricane Harvey in 2017, SERJobs continued to move forward successfully in 2018 with a new location, new executive director, and expanded geographical reach and services.
SERJobs supports, trains, educates and places roughly 4,000 job seekers each year who come from low-income backgrounds or who have barriers to employment. The goal is to break the cycle of poverty by helping low-income individuals reach long-term financial stability while simultaneously responding to the region's ever-changing workforce needs.
"SERJobs is unique because we serve individuals that are often facing more challenges than most, including those returning to communities after incarceration and youth or young adults ages 16-24 who are disconnected from school and work," said Sheroo Mukhtiar, Executive Director and CEO of SERJobs in Houston.
The agency's services are provided at no cost to the participant, including career coaching, occupational training, job search assistance, and financial coaching. The organization also places an emphasis on Paid Work Experience (PWE) and On the Job Training (OJT) whenever possible, both as a tool for employer engagement, an opportunity for hands-on learning, and as a tool for participant retention. This is particularly critical for participants who are already at a low income level, as dedicating several weeks in a full-time training program without income is a major hardship. Whenever possible, SERJobs offers paid work experience or some sort of stipend to help minimize barriers to success. Further, SERJobs truly engages its employer partners at various levels – from helping design or modify curriculum to interacting with students during classes, to hosting mock interviews and/or hiring events directly.
According to Ciara Major, Senior Manager of Grants and Communications at SERJobs, corporate partners understand what SER brings to the table. Just as they listen to clients in need of better jobs, the SERJobs team listens to what a business needs and creates services and connections to meet those needs. They have worked closely with companies to come up with specific curriculum they need to fill their workforce gaps.  "They are investing in SER because in doing so, they are investing in their own people. When you invest in people, they turn around and invest back into you. It just makes business sense," said Major.
The more invested corporate partners become with SERJobs– even beyond funding – the more benefits they see. One company abandoned all its other hiring pipeline contractors because the SERJobs process brought them trained employees more quickly, shortened the onboarding process and reduced turnover.
SERJobs operates a youth and young adults service contract through the local workforce board, and their performance was so impressive in the 9 counties they served previously that the workforce board expanded their reach to the 13 counties that make up the Houston-Galveston Area Council region last year.
When asked what makes SERJobs so good at what they do, the SERJobs team is the common answer.
"They have local knowledge and are strongly cemented in the community throughout all of our counties. You can't force your own priorities on a person. You must listen to their needs and respond to those needs. The staff speaks their language, literally and figuratively. They help them find their special gifts and where they can flourish, transforming their own lives, their family's situation, their employers and the community in which they live," said Mukhtiar.
As part of the agency's move to their new location, SERJobs opened La Chamba Coffee & Careers as a social enterprise that also provides transitional job placement and hands-on training. In 2018, SERJobs also rebranded and launched a new website. All of these changes are helping SERJobs create more opportunities and services for Houston areas residents.
The organization's move to a new location had been a labor of love for several years, and when Harvey hit, the standing water was so bad in the renovated building they had to repour the foundation. But the SERJobs team did what they needed to do to keep providing the services on which so many rely. Today, from SER's new Workforce Opportunity Center in Houston's East End, they provide access to education, training, employment, and financial empowerment for disconnected youth and adults.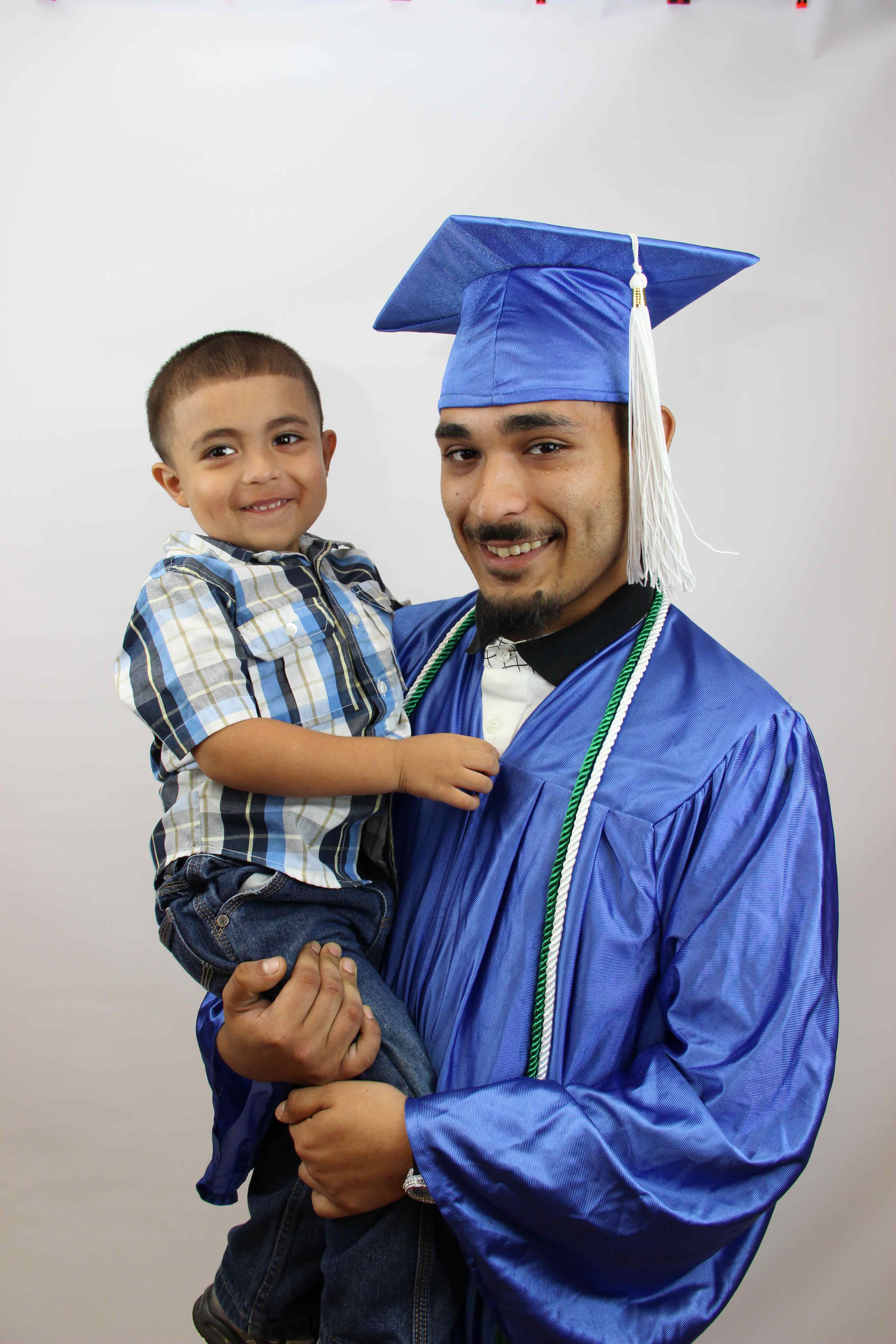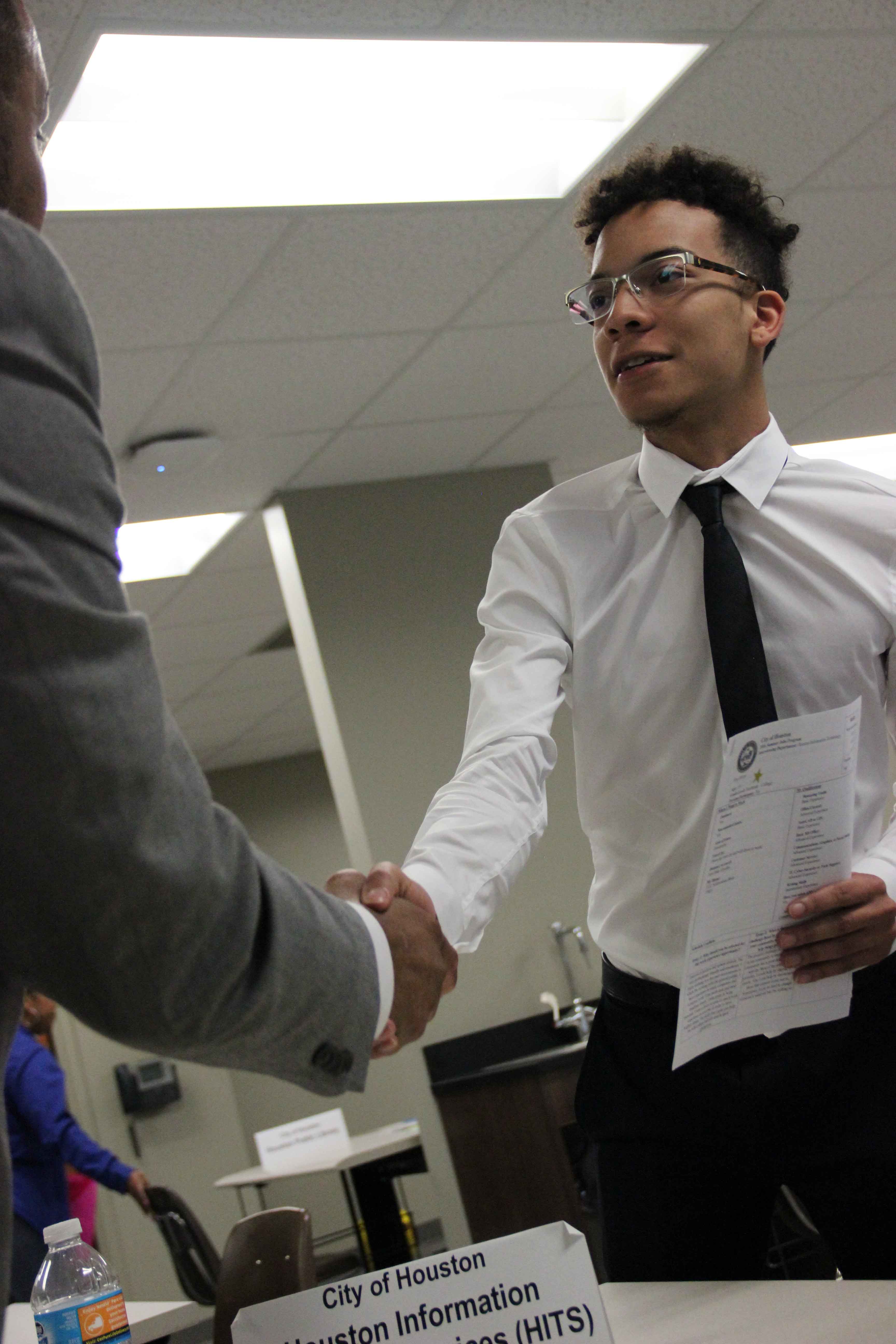 In order to address the needs of the community today and tomorrow, SER has launched an $11 million Investing in the Future Capital Campaign. Funds will support SER's proposed 20,000-square-foot Workforce Training Center (WTC), which will provide critical space for hands-on training and economic mobility for neighbors in need of opportunity. The WTC will provide a direct pipeline of specialized trainings, especially to prospective employers of industries involved in Hurricane Harvey and similar recovery efforts, to more than 800 low-to-moderate income individuals annually. SERJobs will continue to be a training hub for a variety of industries: construction, manufacturing, transportation, and infrastructure. They will launch and expand training for disaster recovery areas of the construction trades and develop new training tracks based on labor market demands.
"SERJobs understands that there is a lot of human potential that doesn't get realized because opportunities are not availed to them," said Janey Appia, Chairman of the SER National Board of Directors.  "The unemployment rate may be low, but too many are underemployed. People need to feel power and purpose in their lives to make sustainable changes for themselves and their families. We need to put them in family-sustaining jobs and careers to make a valuable impact. We are thankful for the transforming work that SERJobs takes on each day."