1 event,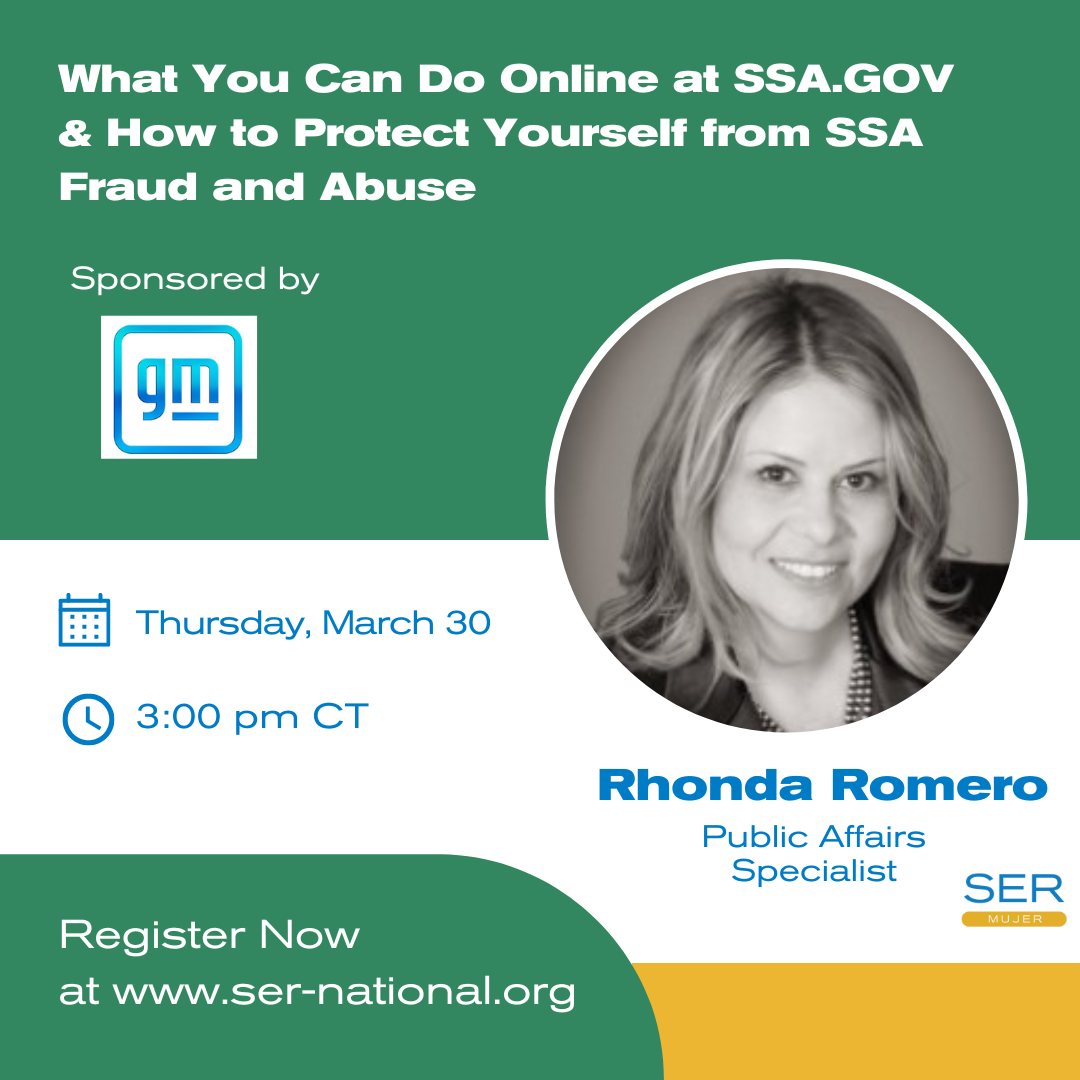 Rhonda Romero is back with her What Do I Need to Know About My Social Security Series! Did you know you can experience fraud and abuse through your social security? Rhonda will be presenting how scammers can take advantage of vulnerable people for attacks.
1 event,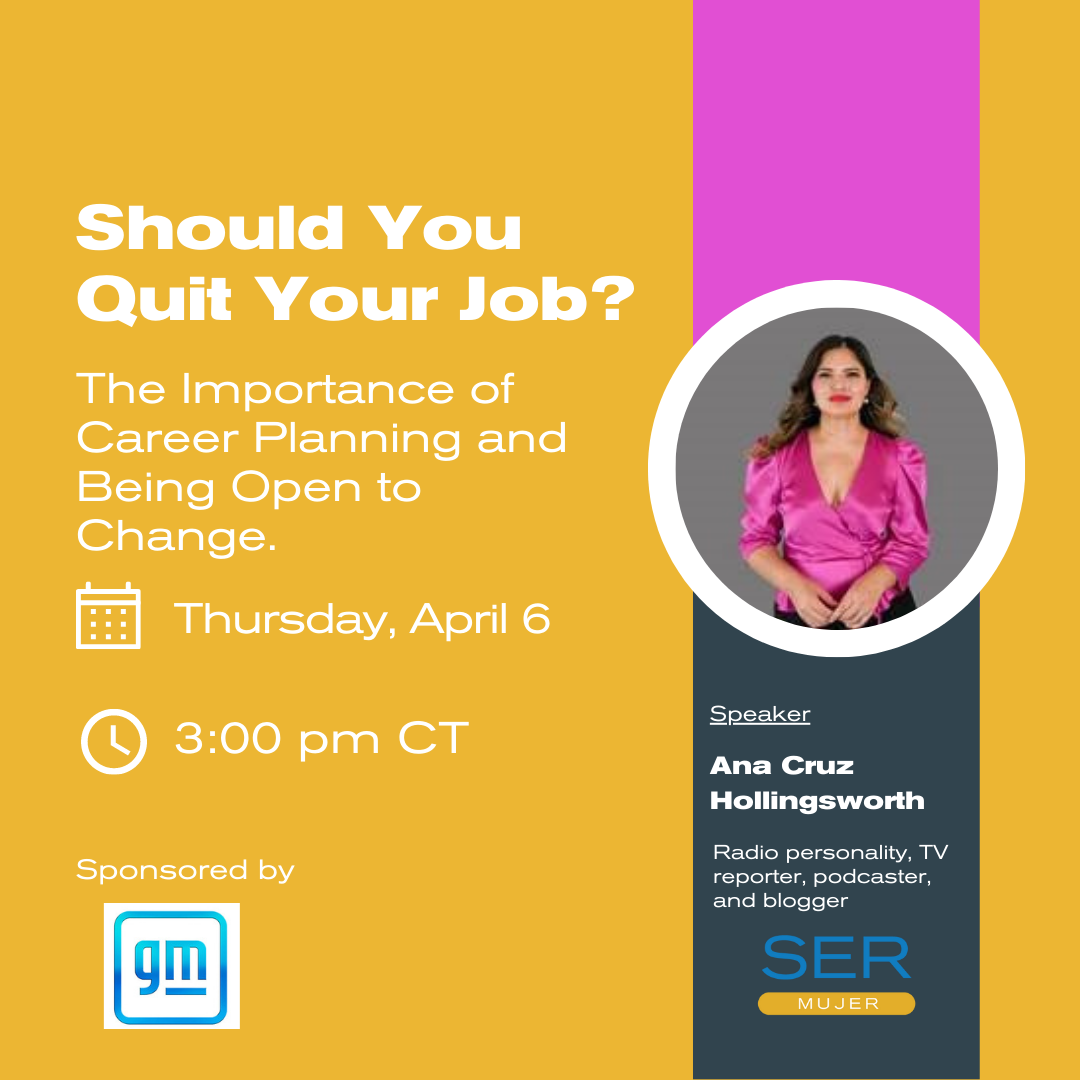 During this session, Ana Cruz will share her experience, quitting her dream job in media and pursuing a bigger dream as an entrepreneur. Also, she will share the techniques that worked for her while planning the next steps in her career and why it is so important to be open to change.
About Ana Cruz: Ana Cruz is an award-winning radio personality, TV reporter, podcaster, and blogger. The CBS morning show she co-hosted received two Marconi awards. Ana's TV work was also recognized with both a Daytime and a Lone Star Emmy Awards. Her blog, RollosDeMujeres, received the 2016 Telemundo TECLA Award for best lifestyle blog.
Originally from Guanajuato, México, Ana's main goal is to share her experiences, challenges, achievements, and tips with her audience, allowing them to grow and improve personally and professionally.
1 event,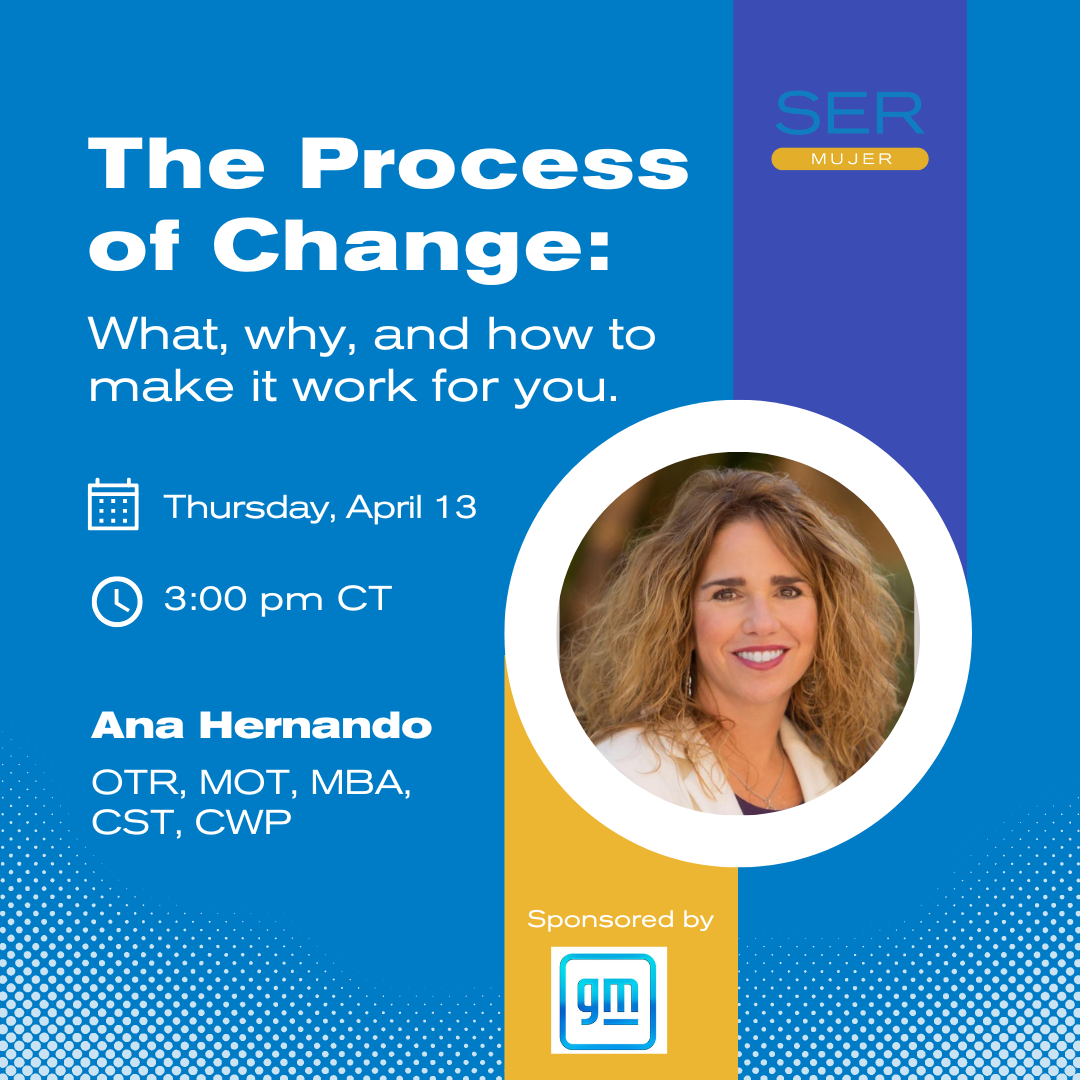 Ana Hernando, OTR, MOT, MBA, CST, CWP is passionate about helping high achievers integrate their willpower with their soul power. She holds several advanced certifications, including Certified Wellness Practitioner, Sensory Specialist, Level III Reiki provider, Self-Talk Speaker and Trainer, Life Coach, and Vibrational Therapist. She focuses on empowering people to reclaim their lives and engage in active living through a whole-being approach. She holds a bachelor's degree in Kinesiology, a master's degree in occupational therapy, and a Master of Business Administration and is currently finishing her Ph.D. in Performance Psychology. Mrs. Hernando has conducted continuing education seminars for several years and has been a guest speaker for America Airline Professional Women in Aviation, Texas Autism Conference, MOPS International, Mothers of Multiples, The Lions Club International, and SER Negocios. She lives in a suburb of Dallas and currently consults for InstiCo Global Logistics and Mind Equity and owns and operates her integrative well-being practice.
1 event,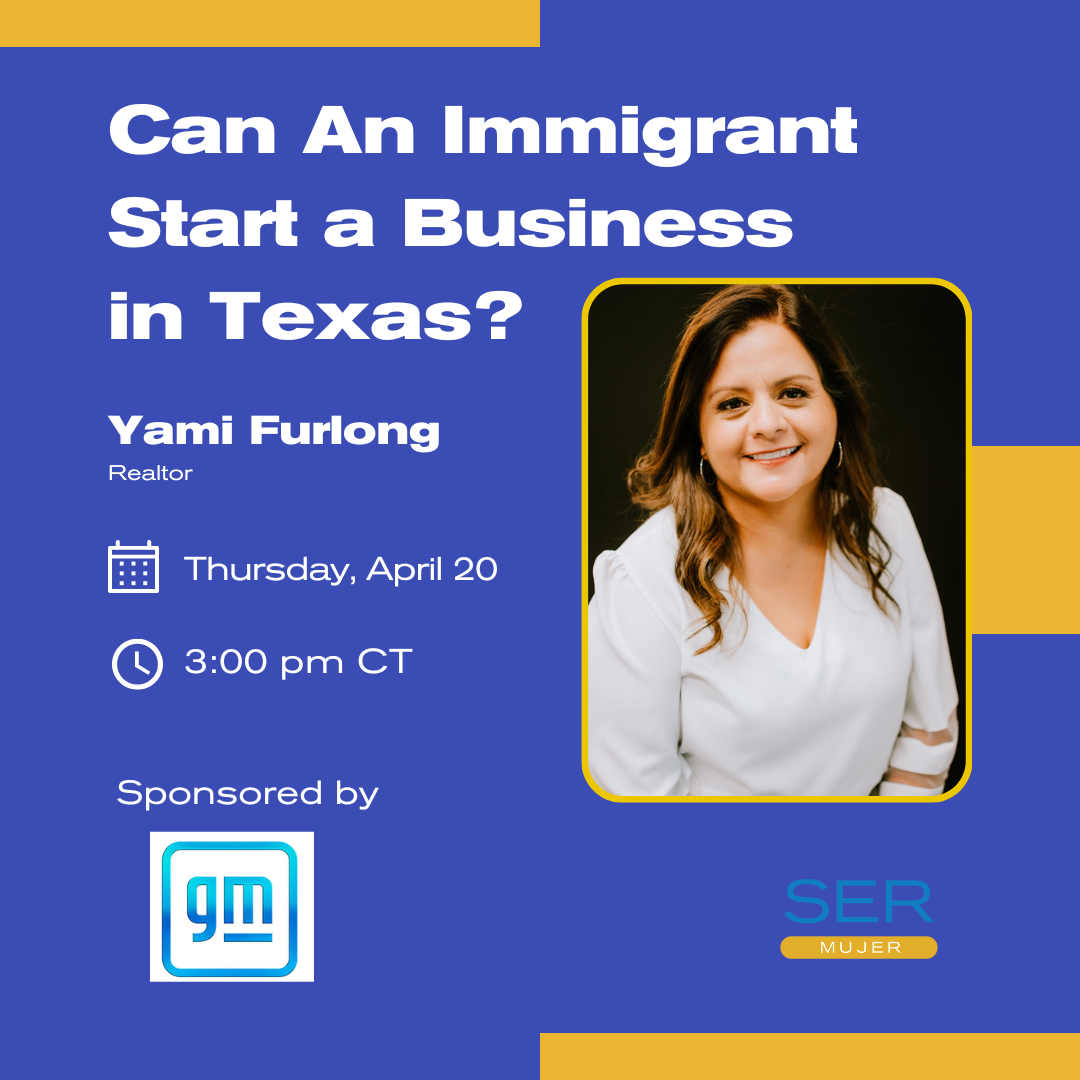 Sometimes we have the misconception that because we are immigrants, becoming a business owner is unattainable, but this myth can be dispelled when we discover that the opportunities exist and that it is only a matter of knowing what to do to make that dream come true. Yes, you can!
1 event,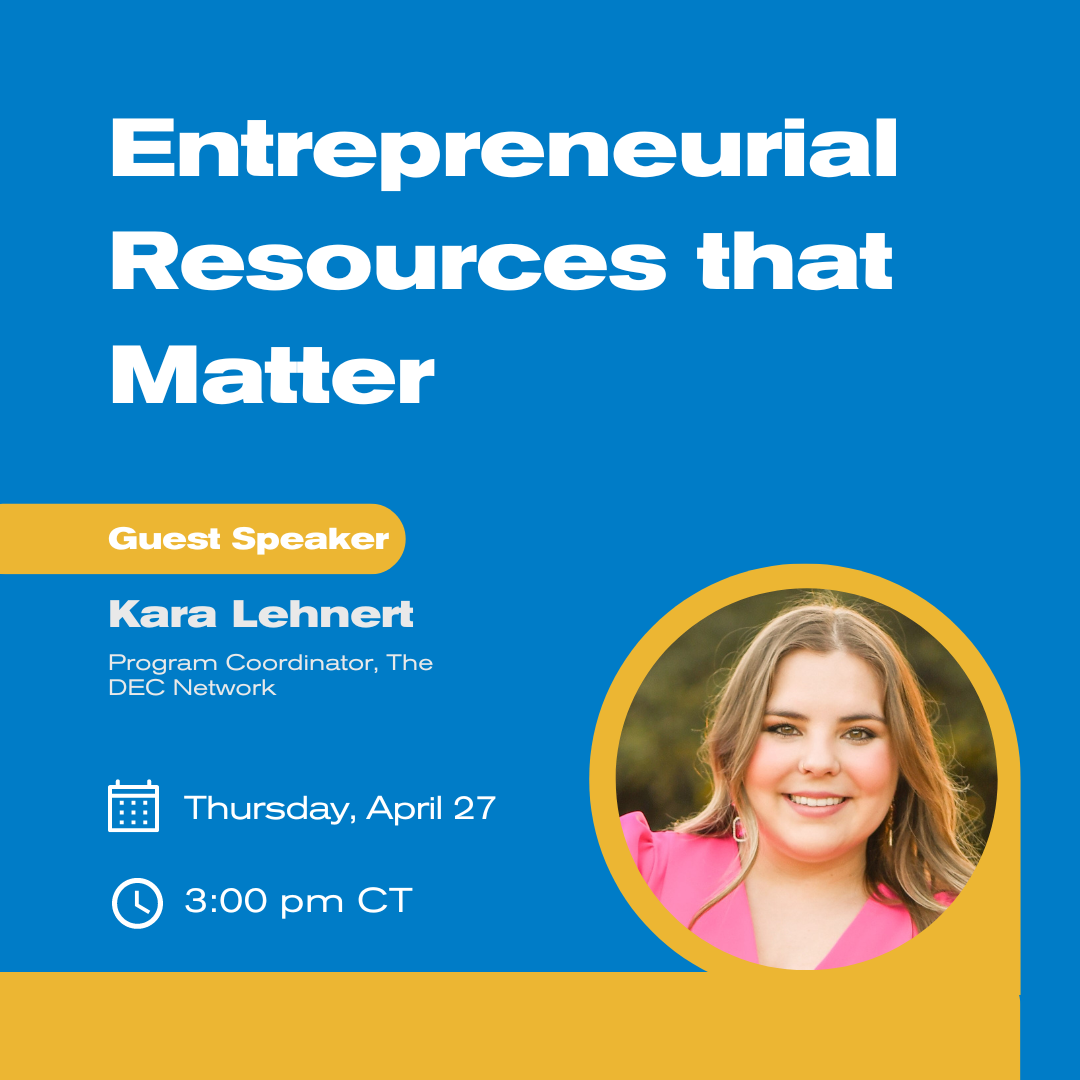 Kara is the Project Coordinator of the Community Navigator Dallas Program for The DEC Network. The Community Navigator Dallas Program is an outreach initiative funded through the SBA designed to reduce barriers that all small businesses, including those owned by disadvantaged groups such as veterans, women, and communities of color, often face in accessing critical support for small businesses in the North Texas Ecosystem. The program equips your small business with the resources, connections, and opportunities it needs to succeed for free!
By registering for these events you are automatically signing up for our weekly newsletter. You can opt out of the email at any time.