SER Sunset competed this weekend at the NTX Tournament of Robots FIRST Robotics Competition – Off-season Event. The teams listed below formed the Red Alliance and they took the Championship at this weekend event. Twenty-five teams from across Texas and Oklahoma were represented. For more information you can visit www.ntxrobotics.com.    
Red Alliance
6751 – RoboFlash, Dallas – Sunset HS
3005 – Robochargers, Dallas
3310 – Black hawks Robotics, Rockwall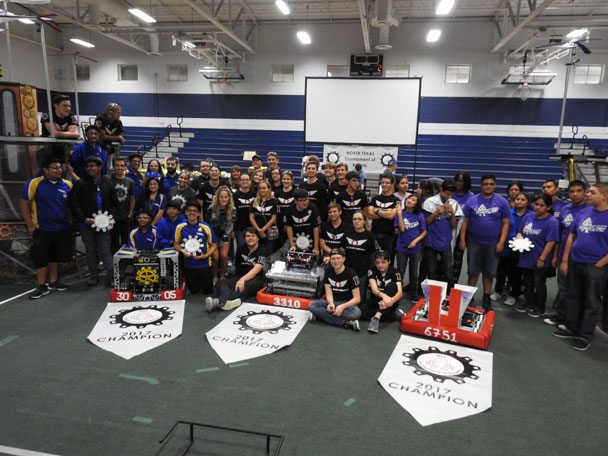 Ms. Tatum (Sunset Coach), received the Mentor Award.

Team 3005 mentored Sunset last year and will continue to mentor us in 2017-18. They definitely deserve a lot of credit for us being part of the Red Alliance this weekend. Next is Regionals and our goals is making to Nationals! The same goes for all of our teams.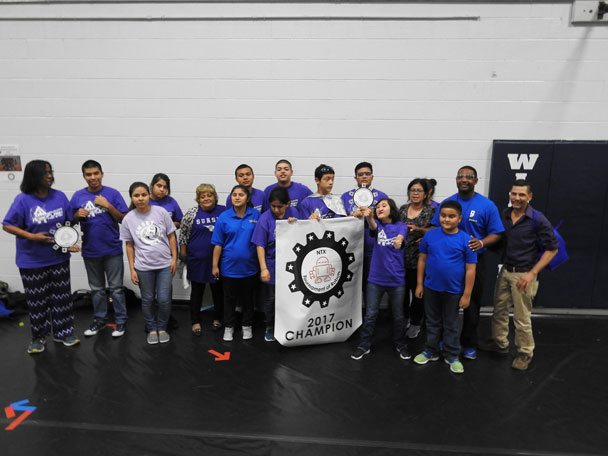 Thank you to our Sponsors – FedEx and GM we could not do it without you.