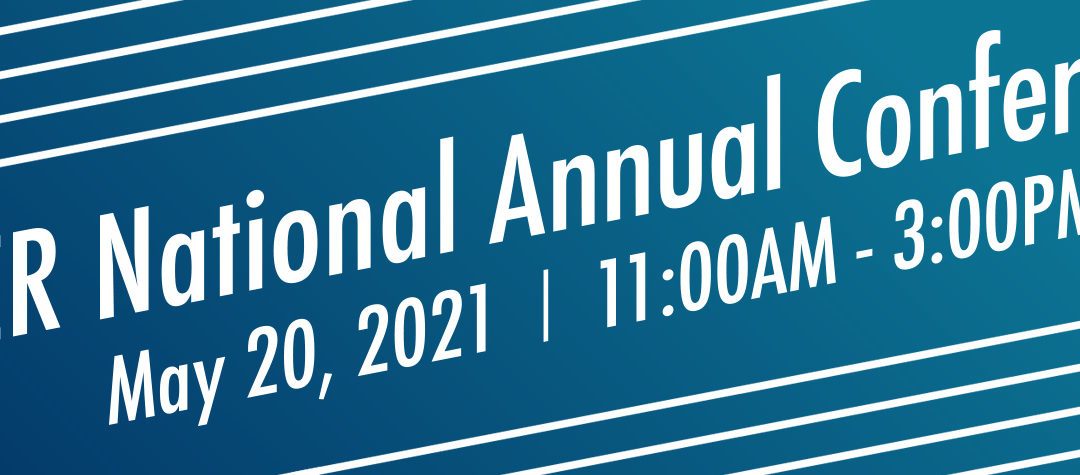 The 57th SER National Annual Conference will be held on May 20th over Webex.
This year's conference will include inspiring speakers and entrepreneurship workshops.
SER National looks forward to welcoming partners from all across the country to this important gathering.
 
Thursday – May 20, 2021
 
11:00 AM CT  

Opening / Welcome Remarks

Ignacio Salazar
President and CEO, SER Jobs for Progress National, Inc.

A Conversation about Diversity, Equity and Inclusion

Dr. Merary Simeon
Vice President, Diversity, Equity & Inclusion, PepsiCo

Ignacio Salazar
President and CEO, SER Jobs for Progress National, Inc.

 
12:00 PM CT

Motivational Speaker

Maria Marín

 
1:00 PM CT

A Conversation about Women and Empowerment

Anna Escobedo Cabral
42nd Treasurer of the United States

Ignacio Salazar
President and CEO, SER Jobs for Progress National, Inc.

 
2:00 PM CT

Entrepreneurship: Government Programs to Start or Grow a Business

Nancy Alvarez
US Small Business Administration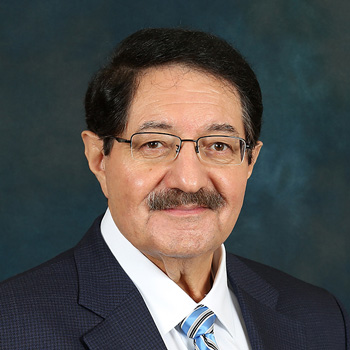 Ignacio Salazar
President and CEO, SER
Ignacio Salazar serves as President and Chief Executive Officer of SER Jobs for Progress National, Inc., a national network of employment and training providers comprised of affiliates in 24 States, Puerto Rico, and the District of Columbia, providing services to more than one million people annually. Unanimously selected by the SER National Board of Directors to lead the organization in 2001, Mr. Salazar is committed to SER's mission of transforming lives through employment, education, and empowerment.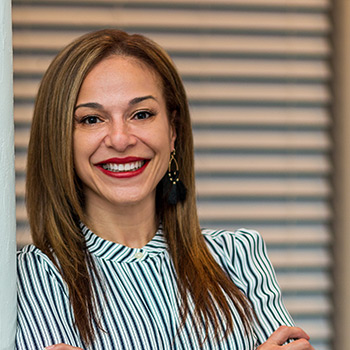 Dr. Merary Simeon
Vice President, Diversity Equity & Inclusion, PepsiCo

Dr. Merary Simeon is a proven and celebrated human resources executive who is community-minded and people-invested. She is a wife, mother, co-founder of Color Forward podcast, author, board member, and kingdom work advocate. Dr. Simeon's diverse experiences have equipped her with a deep understanding of the needs and opportunities critical to leaders at all levels. Her leadership expertise includes Talent Management, Diversity, Equity and Inclusion, Leadership Consulting, Culture Change, Executive Coaching, and Public Speaking.
Dr. Simeon holds a doctorate in Strategic Leadership from Regent University and a master's degree in Human Resources from Fordham University. She is a native of Puerto Rico and currently resides in Frisco, Texas, with her family. She credits her success to Jesus Christ. "I can do all things through Christ who gives me strength," Philippians 4:13.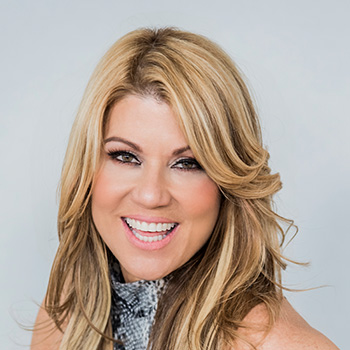 Maria Marín
People en Espanol magazine selected Maria Marin as one of the 25 most powerful Latina women in 2012. Maria Marin is the leading motivational icon among Hispanics worldwide. Her message of motivation, personal growth and success reaches millions through her newspaper columns, best-selling books, international seminars and radio show. As a "life coach" she now reaches thousands of listeners with her national syndicated radio show, "El Show de Maria" on Univision Radio Network. The program covers relationships, family and personal growth topics. She has been dedicated to empowering "Latinos" for over ten years.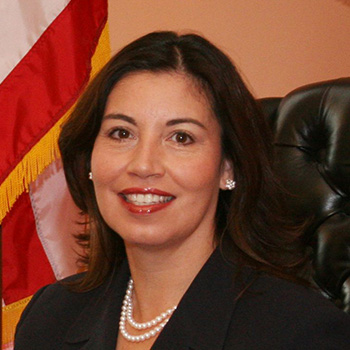 Anna Escobedo Cabral
Senior Advisor, External Relations Department, Inter-American Development Bank
Anna Escobedo Cabral currently serves as a Senior Advisor in the External Relations Department of the Inter-American Development Bank.  Prior to joining the bank, Ms. Cabral served as the 42nd Treasurer of the United States.  She became the highest-ranking Latina in the George W. Bush Administration.
From 1993 to 1999, Ms. Cabral served as Deputy Staff Director for the United States Senate Judiciary Committee under Chairman Orrin G. Hatch.  The Committee's jurisdiction ranges from oversight of the Department of Justice and our nation's criminal and drug enforcement laws to approving federal judicial nominations, and it includes review of immigration, antitrust, patents and trademark, and technology-related legislation.
In addition, Ms. Cabral simultaneously served as Executive Director of the U.S. Senate Republican Conference Task Force on Hispanic Affairs, during which she managed a task force of 25 senators dedicated to ensuring that the concerns and needs of the Hispanic community were addressed by Congress through legislation.
From 1999 to 2003, Ms. Cabral served as President and CEO of the Hispanic Association on Corporate Responsibility, a non-profit organization headquartered in Washington, DC, which partners with Fortune 500 companies to increase Hispanic representation in employment, procurement, philanthropy and governance.  Under her leadership, the organization published a best practices series, and instituted a partnership with Harvard Business School to provide executive training programs in Corporate Governance Best Practices to community leaders.
In 2003, Ms. Cabral was named as Director of the Smithsonian Institution's Center for Latino Initiatives, where she led a pan-institutional effort to improve Latino representation in exhibits, and public programming among the Institution's 19 museums, five research centers, and the National Zoo.
In 2002, she was appointed to the Council on the 21st Century Workplace, providing guidance to the White House and the Department of Labor on work-related issues. That same year, she was named to a two-year term on the Diversity Council of the Premier Automotive Group, an outreach effort of the Ford Motor Company. She has also served on the boards of the Sewall-Belmont House and Museum, a historic center commemorating women's suffrage, Martha's Table, a nonprofit that provides assistance to families in need, the American Red Cross, Naturebridge, a nonprofit dedicated to environmental education, and the foundation board of Providence Hospital, which provides quality healthcare to the Washington, DC community.  Currently, she serves on the Diversity Advisory Group for Comcast/NBC Universal/Telemundo, and as a Member of the Board of Directors for Navient, the nation's leading loan management, servicing and asset recovery company.
A California native, today, Ms. Cabral resides with her husband, Victor, in Arlington, VA.  They have four adult children and are blessed with five grandchildren.  Ms. Cabral received a B.A. in Political Science from the University of California, Davis, a Master's degree in Public Administration with an emphasis in international trade and finance from the John F. Kennedy School of Government at Harvard University, and a Law Degree from George Mason University.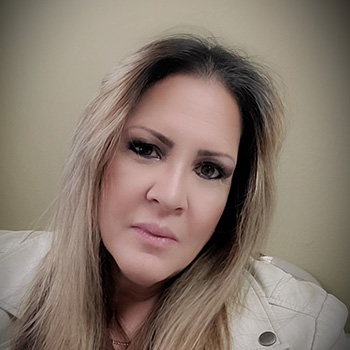 Nancy N. Alvarez
Supervisor, 8(a) Business Development Program, Women Business Representative,
Dallas Fort Worth District Office, U.S. Small Business Administration
Since 2011, Nancy N. Alvarez has served as the Head of the 8(a) Business Development Program and the Women Business Representative for the U.S. Small Business Administration, Dallas/Fort Worth District Office.  She is instrumental in providing leadership, management, and oversight to optimize the deployment of SBA's Federal Contracting programs to the small business communities within a 72-county geographical area in North Texas in Spanish and English.
She is a champion for women and disadvantage businesses in the federal marketplace; playing an important role in increasing participation of small businesses in Federal Contracting Programs and advocating strongly for the inclusion and participation of small businesses in government procurement.
Nancy graduated from Jacksonville University with a Bachelor Degree in Business Administration (Magna Cum Laude). She is a member of the Phi Beta Kappa Honor Society.  She served on the Board of the City of Jacksonville, the Mayor's Hispanic American Advisory Board, the Mayor's Small & Emerging Business Advisory Council, and as an advisory board member in the Beaver Street Enterprise Center, City of Jacksonville's first business incubator.
Nancy is currently an advisory board member of the Dallas/Fort Worth Federal Agency Small Business Advocacy Council (FASBAC), a small business professional's forum where federal agencies share, gather, and create ideas that promote small businesses' interest and participation in the federal marketplace.
Sponsors
A special thank you to our sponsors.