Sesión de Educación – "Navegando los procesos de solicitud de becas universitarias"
November 4, 2020 at 2:00 pm

–

3:00 pm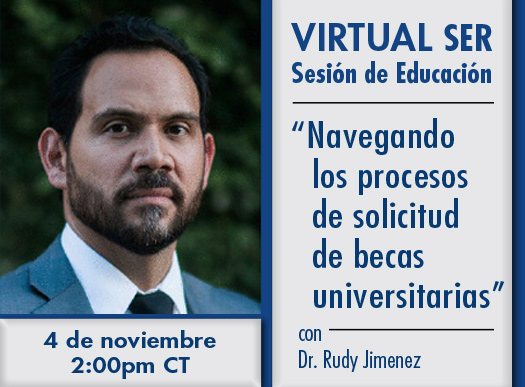 "Navegando los procesos de solicitud de becas universitarias" 
con 

Dr. Rudy Jimenez

.

4 de noviembre
2:00pm CT
No pierda la oportunidad de averiguar cómo puede pagar la educación universitaria de su estudiante.
Regístrese
La extensión del navegador Cisco Webex o la aplicación Webex deberá ser descargada para poder iniciar la sesión.
By registering for these events you are automatically signing up for our weekly newsletter. You can opt out of the email at any time.