Register now for free SER MUJER workshops at the 2018 Annual Ser National Conference! The SER MUJER program seeks to encourage and empower aspiring women entrepreneurs by providing financial literacy, entrepreneurship and business development training. The conference and training will be held May 15-16, 2018 at the Crowne Plaza Dallas in Addison, Texas. Training includes courses on business development, financial management, risk management, and tax planning, as well as networking and funding opportunities with other women entrepreneurs.
Click here to register now!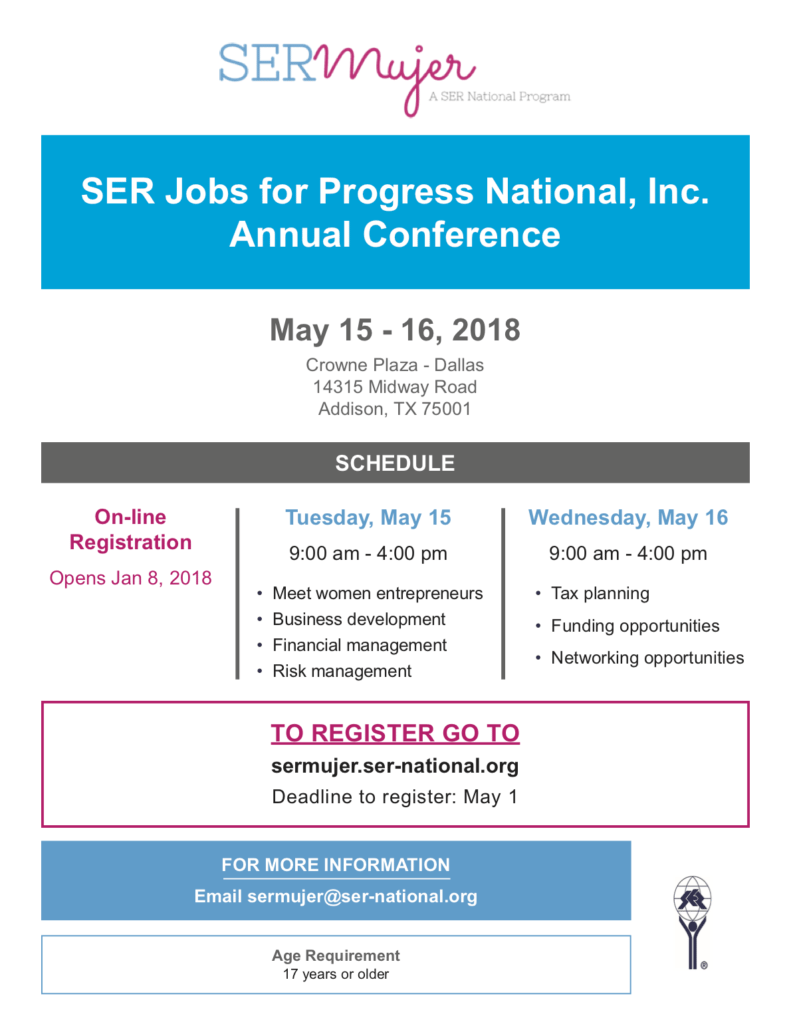 Click here for more information on the Annual Conference.